Selling an Invitation Printing Business
When it's time to sell your invitation printing business, your future plans depend on your ability to get the highest possible sales price. Here's how to do it . . .
Cutting corners never pays off, especially in the sale of an invitation printing business.
(article continues below)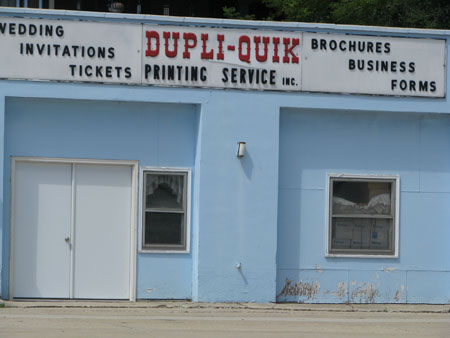 In a skittish economy, invitation printing business sellers can access several strategies to receive fair market value from entrepreneurs who understand the value of a good business investment.
Working with a Professional Accountant
Accountants come into play at several stages of the sale process. Before your invitation printing business goes on the market, you should sit down with your accountant to clarify your financial goals and the tax consequences of a sale. Brokers often advise their clients to have an accountant perform an audit of the business prior to sale. In certain instances, it may be appropriate to ask your accountant to vet the financials of prospective buyers, run credit checks or even structure the terms of a seller-financed deal.
Seller Concessions
Seller concessions are becoming more commonplace in business-for-sale transactions. By far, seller financing is the most sought-after concession, especially in the current economic environment. With entrepreneurs struggling to secure capital, you may be the buyer's only source of financing. Other common seller concessions include staying on the mentor the new owner, non-compete clauses, and working as a consultant to mitigate the impact of new ownership.
Dealing with Your Emotions
Business sellers sometimes struggle to handle the emotions of a sale. Although you might think you're ready to exit your business, selling and separating from an invitation printing business scan stir up a range of emotions. It's important to allow yourself time to process your emotions during your exit. At the same time, it's helpful to consult with people who can help limit the influence of your emotions on negotiations and other aspects of the sale process.
More Exit Planning Articles
We think you may find these additional resources to be of interest.
Pros and Cons of Using Business Brokers
Marketing an Invitation Printing Business
How Much Is My Business Worth?


---
Conversation Board
Still have questions about selling an invitation printing business? Ask away and we'll do our best to get you a timely reply. We also welcome any tips or advice you'd care to share with others.
Need Information on Starting an Invitation Printing Business?
If you plan on opening an invitation printing business, these guides will help you get started:
Opening an Invitation Printing Business


Do You Market Products or Services to Invitation Printing Businesses?
If you consider invitation printing businesses to be sales prospects, there's more applicable information for you elsewhere on our site. These helpful guides are more appropriate for you:
Selling to Invitation Printing Businesses
Mailing Lists for Invitation Printing Businesses


More Business Transfer Information
If you are looking for exit plan advice for a different kind of business, please browse our list of exit planning guides below.
Browse more niche exit planning guides: