Profitable Niche Market Exit Plans
Selling an Off Road Vehicle Dealership
Owning an off road vehicle dealership hasn't always been a bed of roses, but it's been worth the effort. The next step is to position your business for the demands of the business-for-sale marketplace.
We hear it all the time: "I'm waiting until the economy recovers to list my business."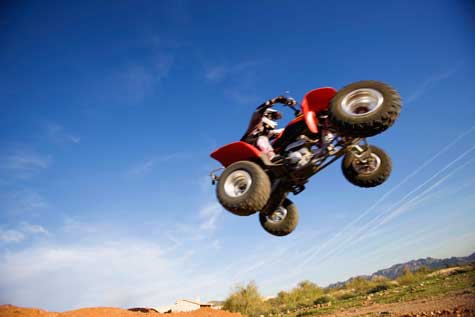 Yet what many sellers don't appreciate is that a down economy can present the perfect opportunity to sell a off road vehicle dealership.
What to Expect in an Off Road Vehicle Dealership Sale
Prepare yourself to feel a broad range of emotions when you sell an off road vehicle dealership. From hopefulness to remorse, it's all part of exiting of your company. Given your personal investment, you may also experience disappointment in the market's assessment of your company's value. You can prepare yourself by talking through your emotions with friends and family members, and thoroughly evaluating your minimum requirements before you put your off road vehicle dealership on the market.
Family Business Sale Tips
The idea of passing a business along to a family member sounds idyllic to many business owners. in reality, a family-based off road vehicle dealership sale can be more complicated than selling to a stranger. Often, a sale to a family member creates fractures within the family. If you refuse to discount the sales price or offer other concessions, it could create a rift with the buyer. But if you give in to the buyer's demands, you risk alienating family members who may feel the buyer is receiving an early inheritance. If possible, discuss a long-term, generational transition with the entire family and seek the advice of a professional consultant.
Are You the Right Person to Sell Your Business?
As the owner, you are both the best and worst person to sell your off road vehicle dealership. Without a doubt, you have the most at stake in the outcome of your sale. That makes you the most passionate advocate for your off road vehicle dealership in the business-for-sale marketplace. But your knowledge and personal insights about the off road vehicle dealership are also the problem. Business owners are subjective and biased about their company's true worth. At a minimum, conduct an independent appraisal of the off road vehicle dealership to gain an objective sense of fair market value.
Have Friends Who Might Like This Article?

Share this on Twitter
Let them know on LinkedIn
Ready to Learn More? We Think You Might Like These Articles:
---
Additional Resources for Entrepreneurs