Selling an Opticians Business
We hear it all the time: "This economy is a hostile environment for a business sale." However, opticians businesses haven't been deterred. In fact, we think this economy is a ripe environment for a opticians business sale.
Dire economic forecasts have forced many opticians business sellers into hibernation. Instead of listing their companies now, they're hanging back until they see signs of an economic recovery.
(article continues below)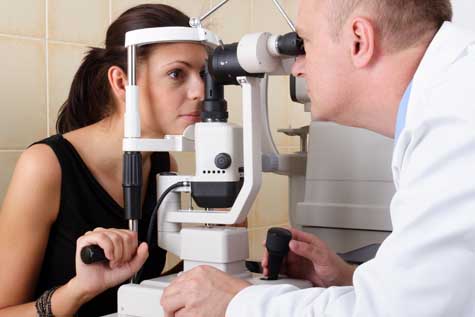 Does that mean selling your opticians business will be a piece of cake? No -- but you might be surprised to learn that the opticians businesses that are selling these days are finding success though simple, common sense selling strategies.
Advantages of Hiring a Broker
A good broker can offer several benefits to business sellers. Right out of the gate, brokers know how to help their clients properly prepare their businesses for a sale. More importantly, brokers have the ability to identify serious buyers and maintain confidentiality throughout the sale process. Although you will pay a fee for brokerage, it's generally worth it because the end result will be a higher sales prices and more favorable terms.
Realistic Expectations
Emotions run high during the sale of an opticians business. Sellers typically overvalue their companies compared to the rest of the marketplace. Although it may be a hard pill to swallow, you need to find a way to introduce objectivity into your sale. A business broker can be a valuable resource in right-sizing your expectations and preparing you for market realities.
Negotiation 101
There's no room for error when you negotiate the sale ofan opticians business. More often than not, the person with the most knowledge will come out on top in an opticians business negotiation. But before you can negotiate effectively, you need to have a clear sense of your minimum sale requirements. If you lack clarity about your goals, you're guaranteed to fall short of achieving of them. If you aren't sure what you need, put negotiations on hold until you gain a clearer understanding of your own deal parameters.
More Info on Business Transitions and Related Articles
Ready to learn more? You may find these additional resources to be of interest.
Pros and Cons of Using Business Brokers
Marketing an Opticians Business
Five Tips for Maximizing Your Business Sale Price


---
Conversation Board
We always appreciate feedback from our readers. If you have any comments, suggestions, or questions about how to sell an opticians business, we encourage you to get in touch with us today!
Hoping to Open an Opticians Business?
If starting an opticians business is on your agenda, these helpul resources may be just what you've been looking for:
How to Start an Opticians Business


Do You Market Products or Services to Opticians Businesses?
If you consider opticians businesses to be sales prospects, there's more applicable information for you elsewhere on our site. These helpful guides are more appropriate for you:
Selling to Opticians Businesses
Mailing Lists for Opticians Businesses


More Guides on Selling a Business
If you are looking for exit plan advice for a different kind of business, try our alphabetical directory of exit planning guides below.
Browse more niche exit planning guides: