Sales Advice By Market
Selling to Acupuncture and Chiropractor Practices
There's no question that acupuncture and chiropractor practices are excellent sales targets -- and that presents an opportunity to entrepreneurs who are eager to get in on the action. To dominate in the acupuncture and chiropractor practice industry, you'll need to pay attention to the basics.
Not surprisingly, acupuncture and chiropractor practices play by the same rules as any other type of business; they're in the market for high quality products at reasonable prices.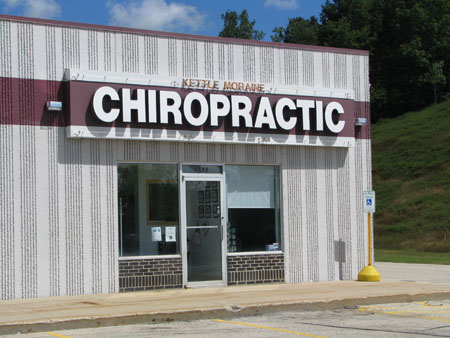 We are here to help you start an acupunture or chiropractic practice!
With perseverance and strategy in your corner, it's possible to penetrate the market and receive an acceptable return for your efforts.
Research the Market
Start with good market research, which is a prerequisite for profitability in this industry. High volume sales teams conduct thorough research on market demand, pricing and niche opportunities.
More importantly, they conduct research on the specific acupuncture and chiropractor practices that they want to add to their customer roster.
Since relationships can be critical in closing sales, meetings with acupuncture and chiropractor practices leaders and their staff facilitate the flow of the sales cycle. These meetings can also provide information that can be leveraged to exploit weaknesses in competitors' sales models.
Sales Incentives
In a perfect world, you want your sales force to be self-motivated to perform at a high level. But to encourage constant improvement, consider offering sales incentives to sales reps that exceed acupuncture and chiropractor practice sales targets.
Incentives don't have to be pricey -- sometimes merely acknowledging a team member's exceptional effort is more valuable than an expensive incentive that lacks recognition or prestige.
Marketing to Acupuncture and Chiropractor Practices
Marketing strategies for acupuncture and chiropractor practices are constantly evolving. Businesses that sell in this market have to be diligent about staying on top of trends, marketing channels and technologies. Although they aren't a magic bullet, online marketing channels such as social media sites and email campaigns are becoming more widespread.
In order to feed new acupuncture and chiropractor practice leads to your sales team, you will need to identify a process for generating high quality leads. One of the ways to streamline lead generation is to obtain updated lead lists. Vendors like Experian Business Services provide reasonably priced lead lists that can be sorted and filtered to your precise specifications.
Have Friends Who Might Like This Article?

Share this on Twitter
Let them know on LinkedIn
Ready to Learn More? We Think You Might Like These Articles:
---
Additional Resources for Entrepreneurs