B2B sales can be challenging. To succeed in this environment, you need great ideas and perfect execution.
(article continues below)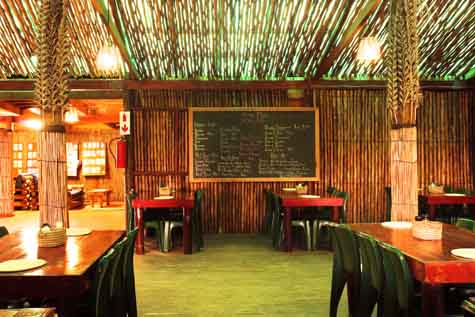 Don't let the fast pace of the marketplace trip you up. Although speed is important, solid business principles and common sense will make the biggest difference in the success or failure of your selling efforts.
Industry Developments
Inevitably, African restaurants are constantly evolving to meet the needs of the marketplace. Companies that sell to African restaurants should likewise adapt their approach to meet changing consumer needs. B2B businesses that take an unfocused approach to industry developments are at a competitive disadvantage, especially in this industry.
Subscriptions to trade journals and networking can help your company stay abreast of developments in the industry.
Role of Owners & Managers
Owners and managers are active players in selling to African restaurants. Front line visibility is essential for large accounts, but your sales team can benefit from occasional field interactions with the owner or sales manager.
By periodically accompanying your reps in the field, you can build relationships with the people you count on to close sales.
Marketing Mix
Since marketing and sales go hand in hand, your company's marketing mix plays a central role in bottom line sales revenue. The industry's leading sellers employ multichannel marketing strategies and place a high premium on channels that funnel messaging directly to decision makers.
Despite the fact that there are multiple way to market to African restaurants, B2B sellers can almost always benefit from outsourcing lead generation to a third-party provider. Experian and other vendors maintain accurate and up-to-date lists of African restaurants. For many businesses, these lists establish a framework for the rest of the sales cycle.
Given your interest in selling and in African restaurants, you might find these additional resources to be of interest.
If you have an existing African restaurant, you are in the wrong spot. Try these useful resources:
If you want to start an African restaurant, we have some better resources for you:
If you are looking for advice on selling to a different company type, you will enjoy our directory of sales guides below.