Sales Advice By Market
Selling to Agricultural Service Businesses
The problem with selling to agricultural service businesses is that misguided efforts can threaten your entire plan for success. If your offerings appeal to this market, it's time to learn how to sell to agricultural service businesses in the current business climate.
Many agricultural service businesses rely on third-party vendors for equipment, supplies and other products. So, many B2B companies build their business plans around sales to agricultural service businesses.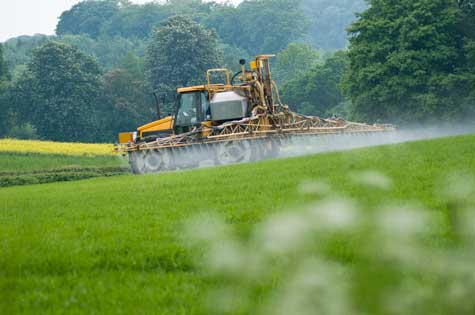 If selling to agricultural service businesses is your core business, the likelihood of conversion improves dramatically when you incorporate a few proven resources and techniques into the selling process.
Direct Marketing Strategies
Direct marketing is an effective way to sell to agricultural service businesses. The benefit of direct marketing is that it is an efficient method reaching qualified prospects with targeted messaging. From a sales perspective, direct marketing establishes a platform for relationships with agricultural service businesses that can benefit from your products or services.
The challenge with direct marketing is lead generation. Since finding leads is time-consuming and difficult, we recommend using lead lists supplied by established third-party vendors. Many businesses find that Experian is one of the best in the business with a reputation for supplying consistently reliable lists of agricultural service businesses that produce high conversion rates.
Know Your Products
In reality, most agricultural service businesses aren't interested in middle of the road products. Before they make a purchasing decision, they want to know everything there is to know about your product.
In this industry, differentiation can be the deciding factor in conversions. It's critical for your sales team to be knowledgeable and informed. If you're selling a service to agricultural service businesses, your sales force has to be educated in service features and be prepared to resolve customer concerns during the sales cycle.
Collaborative Strategies
Cooperation is a key feature of companies that succeed in selling to agricultural service businesses. Vertical business models simply aren't as efficient as models that emphasize collaboration between business units.
In some cases, the synergy between sales, marketing and other business units can provide the spark that is needed to take your company to the next level.
Have Friends Who Might Like This Article?

Share this on Twitter
Let them know on LinkedIn
Ready to Learn More? We Think You Might Like These Articles:
---
Additional Resources for Entrepreneurs