Sales Advice By Market
Selling to Alternative Medicine Practices
Business experts are seeing that many alternative medicine practices are experiencing growth trends, and small businesses are striking while the iron's hot. For entrepreneurs that market to alternative medicine practices, the upside is that a strong selling approach can lead to fast conversions in this market.
In today's economy, even small mistakes affect your company's bottom line and impede your selling success.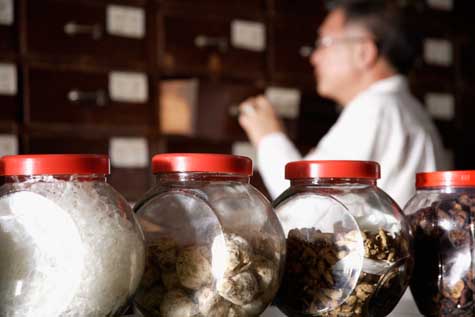 Young businesses need to develop a comprehensive sales plan that is built on industry fundamentals.
Internet Strategies
With alternative medicine practices going online in record numbers, it's becoming more important for B2B sellers to develop online sales strategies.
A user-friendly website is the centerpiece of all of your other online sales and marketing activities. However, it may also be worthwhile to integrate email advertising, SEO, social networking and other techniques into your sales and marketing mix.
Focused Messaging
Effective lead generation processes are vital for firms that sell to alternative medicine practices. Sales teams should be trained in basic lead generation as well as your company's typical prospecting routines. Lead lists obtained through legitimate third-party providers like Experian can improve the quality of your leads and reduce the workload of gathering prospect contact information.
But lead generation is only one piece of the puzzle. Of equal importance is the quality of the messaging you include in your sales and marketing strategy. Keep in mind that alternative medicine practices are educated buyers who know a hollow sales pitch when they hear it. To get their attention, you'll need to create highly focused sales messages that emphasizes your product's strengths and value points.
Cost Analysis of Your Selling Tactics
Every part of your sales strategy should be targeted for cost analysis. Business owners sometimes overlook cost considerations and instead, choose to invest in sales strategies that fall short of ROI expectations.
For example, even though it might seem logical to increase the size of your sales force to expand your base of alternative medicine practice customers, the additional labor overhead may be an inefficient decision from a cost analysis perspective.
Have Friends Who Might Like This Article?

Share this on Twitter
Let them know on LinkedIn
Ready to Learn More? We Think You Might Like These Articles:
---
Additional Resources for Entrepreneurs