Selling is one of the hardest tasks you'll ever undertake. So it shouldn't come as a surprise that new customer acquisitions in this industry is a lofty ambition that demands diligence and respect.
(article continues below)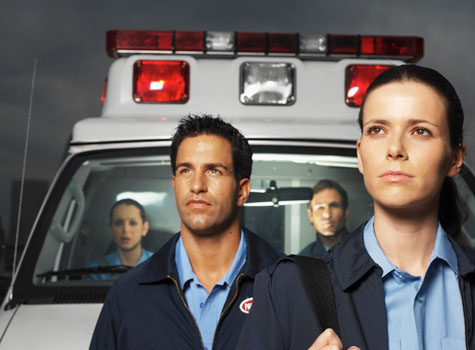 The details of your sales strategy will vary according to your situation and your company's unique business model. But in general, there are several things you will need to consider when devising a system for selling to ambulance services.
SPECIAL OFFER. Get a list of ambulance service contacts. Deliver your message to the right audience with highly targeted mailing lists from Experian. Special pricing for Gaebler.com site visitors -- 5% off all Experian mailing list purchases.

Acquire an ambulance service prospecting database.

Industry Developments
Inevitably, ambulance services are constantly adapting to the marketplace. Companies that sell to ambulance services should likewise adapt their approach to meet changing consumer needs. B2B businesses that take a lackadaisical approach to industry developments are at a significant disadvantage, especially in this industry.
Subscriptions to trade journals and networking can help your company stay abreast of developments in the industry.
Review Mechanisms
It's also important to regularly assess your personnel and overall selling strategy. Internal review processes should be based on quantifiable data as well as direct input from ambulance services themselves.
If necessary, modify your hiring and/or strategy to accommodate changes in the marketplace.
Marketing to Ambulance Services
There are several ways to market your products to ambulance services. In addition to personal contacts, advertisements in relevant media combined with online marketing techniques can substantially boost conversions and revenue.
Many businesses find that direct marketing is also helpful in marketing to ambulance services because it is a non-threatening resource for introducing their products to new customers.
The first step of a successful direct marketing strategy is to obtain a lead list from an established third-party provider like Experian Business Services, a company known for delivering consistently high-quality lists. From there, you can customize your direct marketing approach toward your company's strengths and perceived needs in the marketplace.
We think you may find these additional resources to be of interest.
If you have an existing ambulance service, you are in the wrong spot. Try these useful resources:
If you want to start an ambulance service, we have some better resources for you:
If you are looking for advice on selling to a different company type, peruse our alphabetical directory of sales guides below.