Sales Advice By Market
Selling to Auto Glass Retail Businesses
As the market recovers, auto glass retail businesses are gradually bouncing back from the market slowdown and are positioned for investment. For businesses that target auto glass retail businesses, the upside is that a strong selling approach can lead to quick gains in this market.
Hustle is the name of the game for entrepreneurs who are interested in selling equipment and supplies to auto glass retail businesses.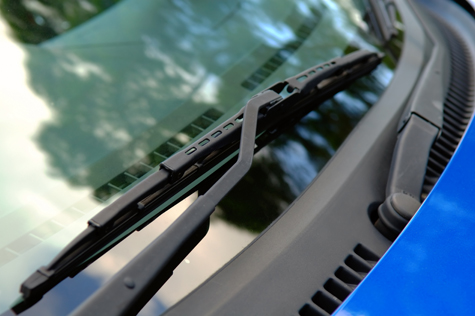 Leveraging the strength of the market, entrepreneurs are streaming into the marketplace, anxious to collect their share of the profits. Competition is fierce, so new businesses need to be intentional about the way they approach auto glass retail businesses.
Reaching Prospective Customers
Prospecting transforms contacts into qualified leads.
Networking can fine tunes prospecting performance and conversion ratios. However, it's important to make sure your sales force isn't so focused on conversation that they miss the point of prospecting, i.e. the identification of likely buyers, key decision makers and high value industry contacts. In other words, quality is just as important as quantity when prospecting for auto glass retail businesses.
Lead lists are helpful because they narrow the field for your team. Third-party lists from reputable vendors (e.g. Experian Business Services) arm your sales force with good leads, making it easier for your company to balance the quantity and quality demands that are prerequisites for effective prospecting.
Sales Incentives
In a perfect world, you want your sales force to be self-motivated to perform at a high level. But to encourage constant improvement, consider offering sales incentives to sales reps that exceed auto glass retail business sales targets.
Incentives don't have to be cost-prohibitive -- sometimes just recognizing an employee's worth to the organization is more valuable than an expensive incentive that lacks recognition or prestige.
Niche Selling
New businesses that target the entire marketplace face a long, uphill battle. A better approach is to tailor your business model to an underserved niche.
In the auto glass retail business industry, niches can be based on geographic, demographic or industry-specific factors. For niche sellers, advance research is essential. Don't assume that there will be demand for a niche product line unless your assumptions are rooted in solid facts.
Have Friends Who Might Like This Article?

Share this on Twitter
Let them know on LinkedIn
Ready to Learn More? We Think You Might Like These Articles:
---
Additional Resources for Entrepreneurs