Sales Advice By Market
Selling to Auto Paint Businesses
You'll need a strategy that incorporates skills and determination to close sales with auto paint businesses. Here is the information that will help you get started selling to this market.
Technology and technique are important. But in a B2B sales environment, they may be less important than other critical resources.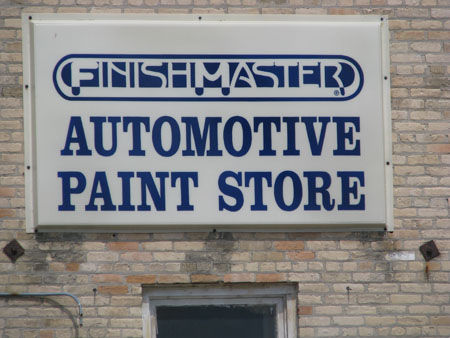 Ready to start a business painting cars? These auto paint business tips will help.
These days, initiative and strategy are two things that never go out of style – especially for companies that sell to auto paint businesses.
Hiring Staff
Your sales force is your most valuable sales asset. A first-rate sales strategy is ineffective if your sales team is unable to do their jobs effectively.
Most auto paint businesses appreciate the value of sales professionals who are conversant in the industry and knowledgeable about their product lines. When a customer has a problem with an order, they typically reach out to their sales contact so it's imperative for your team to be trained in techniques for service after the sale.
How to Sell to Auto Paint Businesses
After you have established contact with a prospect, how do you close the sale?
Like many of us, auto paint business business owners are busy professionals operating on tight schedules. As a rule, be respectful of your customers' time constraints and adjust your pitches to accommodate their schedules.
In some instances, your initial contact at auto paint businesses you call on may not even be the decision maker, so you'll need to quickly identify key staff and be prepared to sell to office managers or others in the organization.
Marketing to Auto Paint Businesses
Marketing strategies for auto paint businesses are in a state of constant flux. Businesses that sell in this market have to be diligent about staying on top of trends, marketing channels and technologies. Although they aren't a panacea, online marketing channels such as social media sites and email campaigns are becoming more widespread.
In order to feed new auto paint business leads to your sales team, you will need to systematize lead generation. One of the ways to simplify lead generation is to obtain updated lead lists. Vendors like Experian Business Services provide reasonably priced lead lists that can be sorted and filtered to your precise specifications.
Have Friends Who Might Like This Article?

Share this on Twitter
Let them know on LinkedIn
Ready to Learn More? We Think You Might Like These Articles:
---
Additional Resources for Entrepreneurs