Overcoming the barriers of selling to auto transport businesses can require complex sales and marketing strategies.
(article continues below)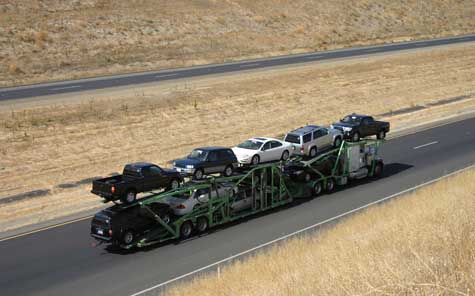 Good sales teams combine personal motivation with a set of tools that equips them to rise to the occasion during sales cycles that target auto transport businesses. Whether you're an emerging seller or a seasoned veteran, here are a few of the tools you need to have in your toolbox.
Reaching Prospective Customers
Prospecting transforms contacts into qualified leads.
Networking can dramatically improve your team's prospecting abilities and conversion ratios. However, it's important to make sure your sales force isn't so focused on conversation that they miss the point of prospecting, i.e. the identification of likely buyers, key decision makers and high value industry contacts. In other words, quality is just as important as quantity when prospecting for auto transport businesses.
Lead lists are useful because they narrow the field for your team. Third-party lists from reputable vendors (e.g. Experian Business Services) provide a database of likely conversion targets, making it easier for your company to balance the quantity and quality demands that are prerequisites for effective prospecting.
Industry Developments
Inevitably, auto transport businesses are constantly adapting to the marketplace. Companies that sell to auto transport businesses need to evolve with their customers to meet changing consumer needs. B2B businesses that take an unfocused approach to industry developments are at a significant disadvantage, especially in this industry.
Subscriptions to trade journals and networking are essential for staying on top of industry news and developments.
High Impact Strategies
Successful sales strategies leverage cost efficiencies to deliver higher profit margins. In many cases, these strategies focus on fully utilizing resources that already exist in your organization.
By coordinating your business' sales and marketing strategy with resources such as your company website, social media presence and PR initiatives, you can dramatically increase the ROI of the resources you use to sell to auto transport businesses.
Ready to learn more? You may find these additional resources to be of interest.
If you currently own an auto transport business, you are in the wrong spot. These resources will come in handy:
If you want to start an auto transport business, we have some better resources for you:
If you are looking for advice on selling to a different company type, peruse our list of sales guides below.