Niche Market Sales Tips
Selling to Ballet Schools
Many ballet schools present possibilities for emerging companies to turn tidy profits. If your offerings appeal to this market, it's time to learn how to sell to ballet schools in the new economy.
The world is unpredictable and businesses are constantly adapting their sales approaches to respond to market demands.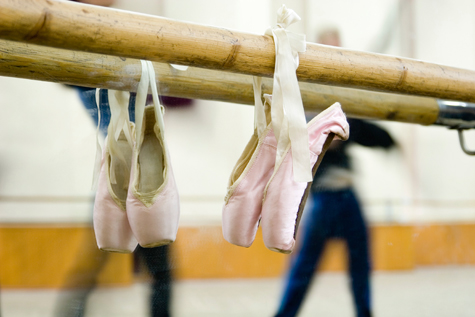 A strong value proposition and a great strategy are requirements for companies who sell to ballet schools. Despite the presence of market barriers, emerging companies can gain traction by applying a handful of proven sales principles.
Developing a Marketing Plan
A robust marketing strategy is the basis of a successful sales strategy. Your team might be stocked with highly capable sales professionals, but if they aren't supported by strong messaging and effective marketing channels, your products will never see the light of day.
Keep in mind that ballet schools are hectic operations with little patience for long sales cycles.
A strong marketing plan helps to focus your selling proposition and deliver messaging in channels that are well received by your customer base. When combined with a sales plan, a marketing plan serves up an intentional selling strategy that delivers results.
Customer Return on Investment
The best sales programs incorporate customer return on investment concerns into their sales strategies. This is especially important when selling to ballet schools because in this industry, budgets are extremely tight, and every dollar your customer invests has to lead to a financial payoff in their sales revenues and profits.
Sales & Marketing Tips
Some B2B ballet school suppliers outsource marketing while others prefer to handle it in-house. Either way, your marketing strategy should leverage a multichannel approach that addresses the diverse ways ballet school owners access information. Traditional channels like direct mail and telemarketing have value, but they should be combined with online strategies like e-mail campaigns, website SEO and social networking initiatives.
The best B2B sales teams routinely use reliable lead generation mechanisms. Leads drive sales cycles. Until your company develops a system for acquiring and qualifying ballet school leads, it will be difficult to capture a meaningful share of the market.
If your sales force is falling flat when it comes to leads, consider buying updated lead lists from a recognized lead list provider. Experian and other vendors have a reputation for delivering accurate and affordable ballet school lead lists to B2B sellers.
Have Friends Who Might Like This Article?

Share this on Twitter
Let them know on LinkedIn
Ready to Learn More? We Think You Might Like These Articles:
---
Additional Resources for Entrepreneurs