Niche Market Sales Tips
Selling to Bar and Grill Restaurants
In the current business climate, uncertainty is the only constant. Here's the list of tips you need to boost sales to bar and grill restaurants across the nation.
In today's economy, bar and grill restaurants are looking for reliable products and great values.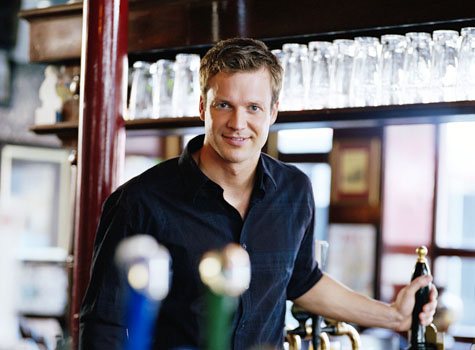 The process of converting bar and grill restaurants from prospects to satisfied customers isn't random. It takes proactive action from owners and managers to create a strategy that connects your products to your customer base.
Benefits of Networking
Networking expands your reach within the industry. In addition to raising your company's profile, it increases your credibility with bar and grill restaurants.
But more importantly, a strategy that emphasizes networking can be a lead generation machine. Sometimes the leads you generate through solid networking will be leads that you had never considered before.
Direct Marketing Strategies
Direct marketing has many advantages for selling to bar and grill restaurants. The benefit of direct marketing is that it provides a cost-effective resource for reaching qualified prospects with targeted messaging. From a selling perspective, direct marketing establishes a platform for relationships with bar and grill restaurants that can benefit from your products or services.
The tricky part about direct marketing is lead generation. Since finding leads is time-consuming and difficult, we recommend using lead lists supplied by established third-party vendors. Over the years we've found that Experian is one of the best in the business with a reputation for supplying consistently reliable lists of bar and grill restaurants that generate sales revenue and repeat business.
Sales Team Considerations
Most of the businesses that sell to bar and grill restaurants take a team sales approach.
Although your team may consist of individual sales reps, each rep has to recognize that they are part of a larger sales unit and selling strategy. There is simply no room for mavericks in this industry! Team-based training programs and other initiatives can be beneficial, but the best strategy for encouraging buy-in to a team sales model is for owners and managers to become role models for teamwork.
Have Friends Who Might Like This Article?

Share this on Twitter
Let them know on LinkedIn
Ready to Learn More? We Think You Might Like These Articles:
---
Additional Resources for Entrepreneurs