Selling to an Industry
Selling to Cable TV Companies
Without a doubt, cable TV companies are attractive sales opportunities in today's marketplace. This is the approach that will help you get started selling to this market.
Selling is one of the hardest tasks you'll ever undertake. So it shouldn't come as a surprise that new customer acquisitions in this industry is a lofty ambition that demands diligence and respect.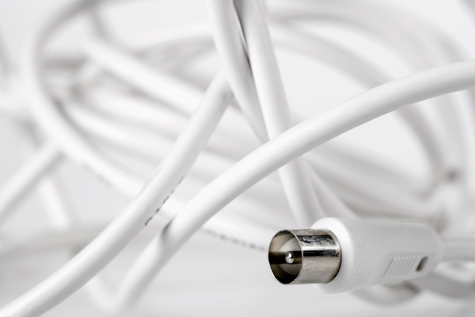 The best sales teams combine personal motivation with a set of tools that equips them to meet the challenges of sales cycles that target cable TV companies. Whether you're a new business or an established industry presence, here are a few of the tools you need to have in your toolbox.
How to Evaluate Sales Staff
Frequent employee evaluations are a must for companies that sell in this industry. Businesses that achieve significant market share recruit the cream of the crop and routinely evaluate them against performance goals and benchmarks.
Although annual reviews may be enough for other business units, sales units should be evaluated quarterly with monthly or weekly reviews of sales totals. Training, coaching and sales incentives can be useful for improving performance and revenues. In some instances, it may be appropriate to team underperforming sales reps with reps that have more experience selling to cable TV companies.
Message First, Targets Second
Messaging is an important part of a successful sales strategy. Unfocused messaging dilutes the sales cycle and makes it difficult for prospective customers to discern the value of your products.
For maximum impact, the identification of key messaging should be incorporated into a comprehensive planning process that combines sales and marketing into a coherent strategy.
The next step is to reduce your contact list to the contacts who are most likely to respond to your messaging. Although lead generation techniques are diverse, lead lists can be a useful resource for generating a list of prospects that are receptive to your messaging. Vendors like Experian are skilled at providing targeted lists of cable TV companies that can be customized to your precise specifications.
Industry Experience
In cable TV company sales, industry experience is fundamental requirement. Although it isn't necessary to be a twenty year industry veteran, it helps to speak the industry language and to understand the pressure points of a typical cable TV company.
B2B sellers who lack industry experience can augment their background by subscribing to trade journals, partnering with industry insiders and immersing themselves in the industry culture. Remember, cable TV companies may also be more friendly to sellers within their network, so it's important to make new contacts as quickly as possible.
Have Friends Who Might Like This Article?

Share this on Twitter
Let them know on LinkedIn
Ready to Learn More? We Think You Might Like These Articles:
---
Additional Resources for Entrepreneurs