Selling to an Industry
Selling to Campgrounds
You'll need the right mix of skills and determination to be successful selling to campgrounds. The tricky part is crafting a selling strategy that captures the attention of the industry's major players.
In today's economy, campgrounds are looking for the best products at affordable price points.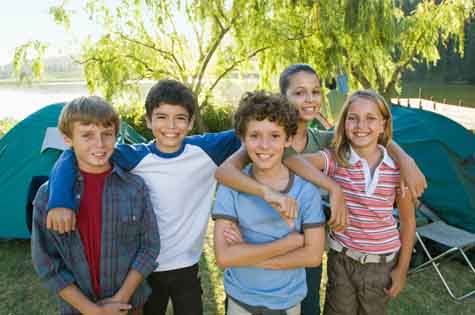 Most campgrounds expect stellar service from the companies they do business with. But service alone isn't enough. For B2B companies that sell to campgrounds, the consistent application of sound business principles is just as important as your relationships with your customers.
How to Evaluate Sales Staff
Frequent employee evaluations are a must for companies that sell in this industry. Businesses that achieve significant market share recruit the cream of the crop and routinely evaluate them against performance goals and benchmarks.
Although annual reviews may suffice for other business units, sales units should be evaluated quarterly with monthly or weekly reviews of sales totals. Training, coaching and sales incentives can be useful for improving performance and revenues. In some instances, it may be appropriate to team underperforming sales reps with reps that have more experience selling to campgrounds.
Get To Know Your Market
Start with good market research, which is a prerequisite for profitability in this industry. Smart sales teams conduct thorough research on market demand, pricing and niche opportunities.
More importantly, they research and evaluate the specific campgrounds that they want to add to their customer roster.
Since relationships can be critical in closing sales, meetings with campgrounds leaders and their staff often form the backbone of the sales cycle. These meetings can also provide information that can be leveraged to exploit weaknesses in competitors' sales models.
Market Aggressively
Effective marketing factors into campground sales success. A combination of tight competition, multichannel approaches and emerging marketing technologies mean that you'll need to flawlessly execute your strategy to capture the attention of decision makers.
A large portion of your marketing efforts should focus on channeling leads to your sales force. Lead lists are a critical resource in lead generation and can be purchased cost-effectively from Experian and other reliable third-party providers.
Have Friends Who Might Like This Article?

Share this on Twitter
Let them know on LinkedIn
Ready to Learn More? We Think You Might Like These Articles:
---
Additional Resources for Entrepreneurs