Selling to an Industry
Selling to Candy Stores
No doubt about it, candy stores are important sales prospects for B2B operations that are prepared for a an uphill selling battle. Don't forget that candy stores aren't easy sales marks -- here's what you'll need to convert prospects into customers.
Despite robust demand for products sold to candy stores, penetrating the market can be daunting.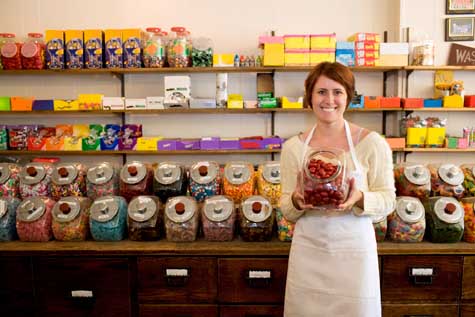 Frequently, the best B2B businesses achieve success through the consistent application of proven selling concepts. That's especially true in the candy store industry where simple blunders can translate into losses in market share.
Aggressive Recruiting
Profitable returns begin with aggressive recruiting tactics. Your company can't afford to send an inferior sales team into the field.
Companies that sell to candy stores should focus their attention on self-motivated candidates. At the same time, you need to make sure your sales hires are capable of operating as part of a team. Individuals who lack the ability to sell in a team environment will ultimately hamper your sales efforts, no matter how good they look on paper.
Marketing Tips
In the B2B sector, sales and marketing are connected business activities. To succeed in the candy store industry, you'll need to gain a solid foothold with buyers. Leading sellers are intentional about using their marketing dollars to establish and maintain a strong industry presence. Cost is a factor, but any channel that can raise your visibility with prospects is worth considering.
Make sure you invest in a first-rate website. These days, candy stores frequently access vendors through online channels. An investment in a content-rich, user-oriented website is a must.
Internet Strategies
With candy stores going online in record numbers, it's becoming more important for B2B sellers to develop online sales strategies.
A user-friendly website is the home base for all of your other online sales and marketing activities. However, it may also be worthwhile to integrate email advertising, SEO, social networking and other techniques into your sales and marketing mix.
Have Friends Who Might Like This Article?

Share this on Twitter
Let them know on LinkedIn
Ready to Learn More? We Think You Might Like These Articles:
---
Additional Resources for Entrepreneurs