Niche Sales Strategies
Selling to Dairy Farms
Many dairy farms present possibilities for business sellers to earn profits. Here is the information you need to get started selling to this market.
Over the past several years, dairy farms have experienced slow, but steady growth.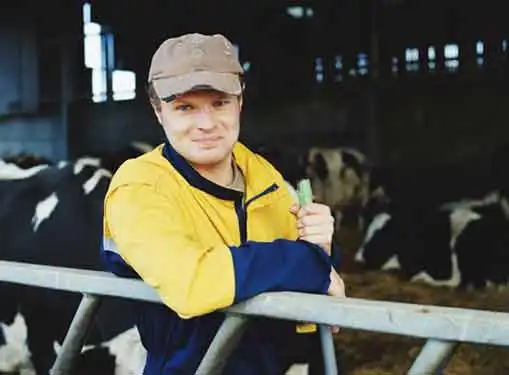 If selling to dairy farms is your primary revenue stream, the likelihood of conversion improves dramatically when you incorporate a few proven resources and techniques into the selling process.
Marketing Channels for Dairy Farms
Even though companies market their products in many different ways, there is one truth that applies to all dairy farm marketing strategies -- no single marketing channel is capable of delivering the sales volume that you would expect to see in a leading B2B seller.
Across the industry, multichannel marketing strategies are the norm, and may include direct mail, telemarketing, print ads, email campaigns and other online strategies.
Top sellers routinely purchase lead lists as a way to drive the sales process. High quality lead lists provide a high volume of leads that are up-to-date and targeted to high-converting prospects. In our experience, Experian Business Services has the largest and most accurate database of dairy farms on the market.
Know the Competition
Companies who sell to dairy farms face a fiercely competitive sales environment.
Although it may not seem like it, there are many other businesses that sell similar product lines. Subsequently, dairy farms are regularly targeted for prospecting and tend to be highly informed about their buying options.
By researching the competition, you gain the ability to evaluate and establish differentiated sales features. Although there are many ways to research your competitors, conversations with dairy farms themselves may be the best source of information.
Why Should a Prospect Buy From You?
The best sales programs place a heavy emphasis on customer ROI. This is especially important when selling to dairy farms because in this industry, tight sales and marketing budgets are the norm, and every dollar your customer invests has to lead to a financial payoff in their sales revenues and profits.
Share this article
---
Additional Resources for Entrepreneurs