Niche Sales Strategies
Selling to Dental Equipment and Supplies Businesses
The word is out that many dental equipment and supplies businesses are experiencing growth trends, and small businesses are striking while the iron's hot. For businesses that market to dental equipment and supplies businesses, the focused selling strategies discussed in this article can be important for breaking into the industry.
There's no such thing as an easy B2B sale. To succeed in this environment, you need a strategy that is built on the fundamentals of good business.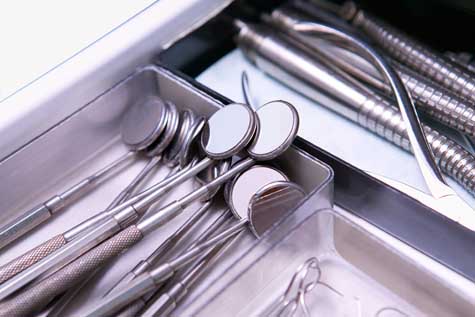 Small dental distributor startups can thrive, as long as they develop strong relationships with their customers.
In any B2B industry, one of the major factors in long-term success is the ability to expand your customer base. Fortunately dental equipment and supplies businesses are plentiful, but the trick is to acquire and retain new accounts.
Marketing Mix
Since marketing and sales go hand in hand, your company's marketing mix plays a central role in bottom line sales revenue. The industry's leading sellers employ multichannel marketing strategies and prioritize channels that target decision makers.
Despite the fact that there are multiple way to market to dental equipment and supplies businesses, B2B sellers can almost always benefit from outsourcing lead generation to a third-party provider. Experian and other vendors maintain accurate and up-to-date lists of dental equipment and supplies businesses. For many businesses, these lists establish a framework for the rest of the sales cycle.
How to Evaluate Sales Staff
Frequent employee evaluations are a must for companies that sell in this industry. Businesses that achieve significant market share recruit the cream of the crop and routinely evaluate them against performance goals and benchmarks.
Although annual reviews may suffice for other business units, sales units should be evaluated quarterly with monthly or weekly reviews of sales totals. Training, coaching and sales incentives can be useful for increasing sales volumes and individual achievement. In some instances, it may be appropriate to team underperforming sales reps with reps that have more experience selling to dental equipment and supplies businesses.
Create a Plan
There is nothing random about effective dental equipment and supplies business sales. The industry is filled with seasoned veterans who know their way around the marketplace.
As a result, leading B2B sellers know better than to leave anything to chance. Before they start selling, they create sales plans that address factors like market demand, competitive pressures, industry trends, pricing structures and other key elements. Although you might be able to get away with a skeletal strategy in some industries, the dental equipment and supplies business industry will crush your business dreams unless you go into it with a carefully crafted blueprint.
Have Friends Who Might Like This Article?

Share this on Twitter
Let them know on LinkedIn
Ready to Learn More? We Think You Might Like These Articles:
---
Additional Resources for Entrepreneurs