Sales Techniques By Market
Selling to Farm Produce Businesses
Most farm produce businesses have money to spend, if they are sold to well. Product offerings, cost and customer service are all important considerations – so businesses that sell to farm produce businesses need to be at the top of their game.
There are no one-size-fits-all strategies for selling to farm produce businesses. The foundation for success is the same as it is in many other industries.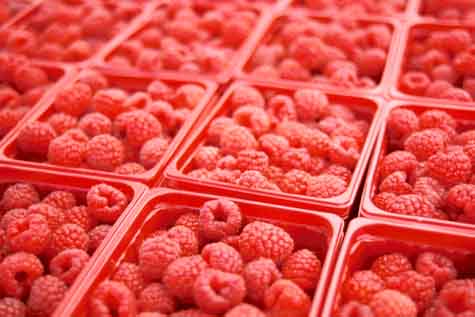 Don't be intimidated by the speed of the marketplace. Although speed is important, solid business principles and common sense will make the biggest difference in the success or failure of your selling efforts.
Niche Selling
New businesses that attempt to tackle the entire marketplace face a long, uphill battle. A better approach is to customize your approach to an underserved niche.
In the farm produce business industry, niches can be based on geographic, demographic or industry-specific factors. For niche sellers, advance research is essential. Don't assume that there will be demand for a niche product line unless the research confirms your expectations.
How to Find Farm Produce Business Leads
Leads are the foundation of successful selling. The first step in lead generation is to analyze the local market. From there, you can broaden your net to include the yellow pages, Internet searches and trade listings.
The names of farm produce businesses you obtain through your own efforts need to be qualified through personal contact and other qualification techniques.
But the most reliable source of qualified sales leads is often a third-party lead list provider. For consistently high quality lead lists, we recommend Experian Business Services to our business partners. Experian has a reputation for providing accurate and filtered lead lists that can be used for direct mail and other marketing efforts directed toward farm produce businesses.
Gain a Competitive Edge
In business, the payoff for drive and ambition is conversions.
Professional B2B sellers appreciate the need for flexibility when dealing with farm produce businesses and regularly adapt their sales strategy to the marketplace. By aggressively pursuing strategy development and execution, these companies give themselves an edge over the competition.
Have Friends Who Might Like This Article?

Share this on Twitter
Let them know on LinkedIn
Ready to Learn More? We Think You Might Like These Articles:
---
Additional Resources for Entrepreneurs