Smart Sales Strategies for Niche Markets
Selling to Garden Centers
Many garden centers present possibilities for business sellers to earn profits. If your offerings appeal to this market, it's time to learn how to sell to garden centers in the current business climate.
In recent years, garden centers have become high value targets in the B2B sector.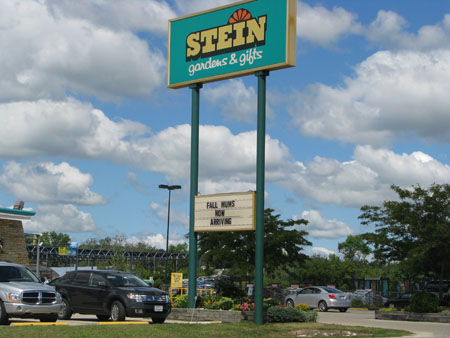 Starting a garden center? Great. We are here to help!
New entries to the marketplace need to develop a comprehensive sales plan that is built on industry fundamentals.
CRM Software
CRM (Customer Relationship Management) technology is old hat for most B2B enterprises.
When used properly, CRM can enhance your company's interactions with customers and prospects. For those who do not have a good lead management system, there's no better time than the present to get started. Companies that already use a CRM solution need to analyze their processes to make sure it is being used to its full potential.
In the B2B garden center industry, the inefficient use of CRM can put your business at a competitive disadvantage.
How to Evaluate Sales Staff
Regular sales force reviews are necessary for companies that sell in this industry. Businesses that achieve significant market share recruit the cream of the crop and routinely evaluate them against performance goals and benchmarks.
Although annual reviews may be acceptable for other business units, sales units should be evaluated quarterly with monthly or weekly reviews of sales totals. Training, coaching and sales incentives can be useful for improving performance and revenues. In some instances, it may be appropriate to team underperforming sales reps with reps that have more experience selling to garden centers.
Reaching Prospective Customers
Prospecting is the process of identifying potential customers and converting them to qualified leads.
Networking can dramatically improve your team's prospecting abilities and conversion ratios. However, it's important to make sure your sales force isn't so focused on conversation that they miss the point of prospecting, i.e. the identification of likely buyers, key decision makers and high value industry contacts. In other words, the type of people you meet is just as important as the number of people you meet when prospecting for garden centers.
Lead lists are helpful because they narrow the field for your team. Third-party lists from reputable vendors (e.g. Experian Business Services) equip your sales personnel with a large quantity of targeted leads, making it easier for your company to balance the quantity and quality demands that are prerequisites for effective prospecting.
Have Friends Who Might Like This Article?

Share this on Twitter
Let them know on LinkedIn
Ready to Learn More? We Think You Might Like These Articles:
---
Additional Resources for Entrepreneurs