Smart Sales Strategies for Niche Markets
Selling to Gourmet Coffee Businesses
For many entrepreneurs, selling to gourmet coffee businesses can be a pathway to small business success. Products, cost and service are all important considerations – so businesses that sell to gourmet coffee businesses need to demand excellence from their team.
A good sales strategy is money in the bank. So for businesses that sell to gourmet coffee businesses, strategic sales planning is a prerequisite for success.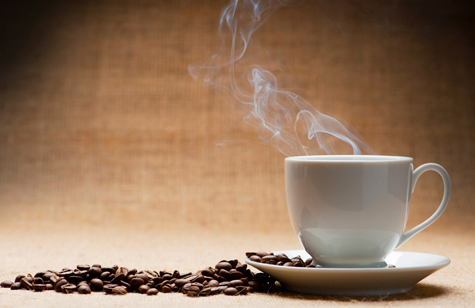 Frequently, successful businesses reach their goals through the consistent application of proven selling concepts. That's especially true in the gourmet coffee business industry where simple blunders can translate into losses in market share.
Get To Know Your Market
Start with good market research, which is a prerequisite for profitability in this industry. High volume sales teams conduct thorough research on market demand, pricing and niche opportunities.
More importantly, they research and evaluate the specific gourmet coffee businesses that they want to add to their customer roster.
Since relationships are an important part of the selling process, meetings with gourmet coffee businesses leaders and their staff often form the backbone of the sales cycle. These meetings can also provide information that can give your business a competitive edge.
Role of Owners & Managers
Owners and managers are active players in selling to gourmet coffee businesses. Front line visibility is essential for large accounts, but your sales team can benefit from occasional field interactions with the owner or sales manager.
By periodically accompanying your reps in the field, you gain valuable information about the market and the execution of your sales strategy.
Reaching Prospective Customers
Prospecting is the process of identifying potential customers and converting them to qualified leads.
Networking can fine tunes prospecting performance and conversion ratios. However, it's important to make sure your sales force isn't so focused on conversation that they miss the point of prospecting, i.e. the identification of likely buyers, key decision makers and high value industry contacts. In other words, the type of people you meet is just as important as the number of people you meet when prospecting for gourmet coffee businesses.
Lead lists are helpful because they narrow the field for your team. Third-party lists from reputable vendors (e.g. Experian Business Services) arm your sales force with good leads, making it easier for your company to balance the quantity and quality demands that are prerequisites for effective prospecting.
Have Friends Who Might Like This Article?

Share this on Twitter
Let them know on LinkedIn
Ready to Learn More? We Think You Might Like These Articles:
---
Additional Resources for Entrepreneurs