Sales Tips
Selling to HVAC Equipment and Supplies Dealerships
For many firms, selling to HVAC equipment and supplies dealerships can be a pathway to achieving revenue goals. For entrepreneurs that market to HVAC equipment and supplies dealerships, the good news is that the right sales strategy can lead to fast conversions in this market.
Many HVAC equipment and supplies dealerships rely on third-party vendors for equipment, supplies and other products. So, many B2B companies build their business models around sales to HVAC equipment and supplies dealerships.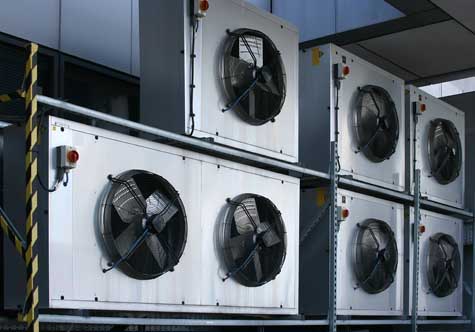 For small businesses that sell to these companies, the industry's positive growth outlook makes the solid execution of fundamental sales principles more important than ever.
CRM Software
CRM (Customer Relationship Management) technology is standard fare for most B2B enterprises.
When used properly, CRM can manage your company's interactions with customers and prospects. If you don't currently use CRM, it's time to get with the program. Companies that already use a CRM solution need to analyze their processes to make sure it is being used to its full potential.
In the B2B HVAC equipment and supplies dealership industry, the the under-utilization of CRM can put your business at a competitive disadvantage.
Role of Owners & Managers
Owners and managers play an active role in selling to HVAC equipment and supplies dealerships. Front line visibility is essential for large accounts, but your sales team can benefit from occasional field interactions with the owner or sales manager.
By periodically accompanying your reps in the field, you can build relationships with the people you count on to close sales.
Market Aggressively
Effective marketing directly impacts HVAC equipment and supplies dealership sales success. A combination of tight competition, multichannel approaches and emerging marketing technologies mean that you'll need to be at the top of your game to capture the attention of decision makers.
A large portion of your marketing efforts should focus on gathering leads and contacts for your sales force. Lead lists are a genuinely powerful resource in lead generation and can be purchased cost-effectively from Experian and other reliable third-party providers.
Have Friends Who Might Like This Article?

Share this on Twitter
Let them know on LinkedIn
Ready to Learn More? We Think You Might Like These Articles:
---
Additional Resources for Entrepreneurs