Not surprisingly, hair care and treatment salons play by the same rules as any other type of business; they respond to businesses that offer solid, affordable products.
(article continues below)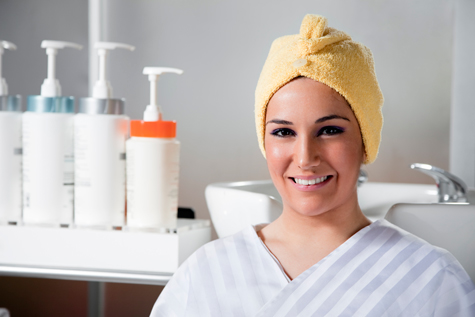 Frequently, the best B2B businesses achieve success through the consistent application of proven selling concepts. That's especially true in the hair care salon industry where small oversights can translate into losses in market share.
Marketing Mix
Since sales and marketing are connected business activities, your company's marketing mix plays a central role in bottom line sales revenue. The industry's leading sellers employ multichannel marketing strategies and prioritize channels that target decision makers.
Despite the fact that there are multiple way to market to hair care and treatment salons, B2B sellers often achieve higher returns by outsourcing lead generation to a third-party provider. Experian and other vendors maintain accurate and up-to-date lists of hair care and treatment salons. For many businesses, these lists set the stage for the rest of the sales cycle.
Customer Profiles
New companies in the hair care salon market are advised to profile key sales targets before they invest in a specific sales strategy. A little industry knowledge can go a long way toward equipping your team with the tools required to convert high value hair care salon leads.
In this industry, it is especially important to develop a customer-focused approach. As a rule, hair care and treatment salons are very skilled at spotting B2B companies that are out of touch with the industry and many will hold out for more knowledgeable suppliers, even if it means paying a slightly higher price.
Role of Owners & Managers
Owners and managers should expect to be active participants in selling to hair care and treatment salons. Front line visibility is essential for large accounts, but your sales team can benefit from occasional field interactions with the owner or sales manager.
By periodically accompanying your reps in the field, you can build relationships with the people you count on to close sales.
We think you may find these additional resources to be of interest.
If you have an existing hair care salon, you are in the wrong spot. Try these useful resources:
If you are looking for advice on selling to a different company type, you will enjoy our alphabetical directory of sales guides below.