Sales Tips
Selling to Handbag Retailers
The landscape of handbags retailers represents a big opportunity for ramping up sales. If your offerings appeal to this market, it's time to learn how to sell to handbags retailers in the current business climate.
Personal motivation is essential for entrepreneurs who are interested in selling equipment and supplies to handbags retailers.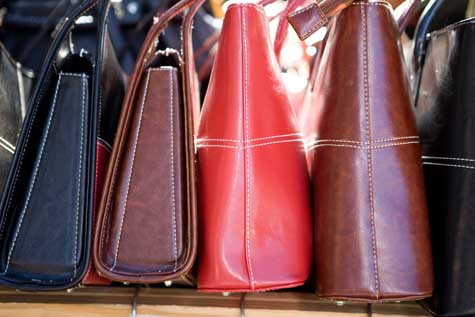 Don't let the fast pace of the marketplace trip you up. Although speed is important, sales fundamentals and logical strategies will make the biggest difference in the success or failure of your selling efforts.
Industry Experience
In handbags retailer sales, industry experience is a huge plus. Although it isn't necessary to have decades of front line experience, it helps to speak the industry language and to be acquainted with the concerns of a typical handbags retailer.
B2B sellers who lack industry experience can compensate for inexperience by subscribing to trade journals, partnering with industry insiders and immersing themselves in the industry culture. Remember, handbags retailers may also be more friendly to sellers within their network, so it's important to make new contacts as quickly as possible.
Review Mechanisms
It's also important to regularly assess your personnel and overall selling strategy. Internal review processes should be based on quantifiable data as well as direct input from handbags retailers themselves.
If necessary, modify your hiring and/or strategy to accommodate changes in the marketplace.
Marketing Tips
For B2B companies, sales and marketing are connected business activities. To succeed in the handbags retailer industry, you'll need to gain a solid foothold with buyers. Leading sellers strategically utilize their resources to establish and maintain a strong industry presence. Cost is a factor, but any channel that can raise your market visibility is worth considering.
Make sure you invest in a first-rate website. These days, handbags retailers frequently access vendors through online channels. An investment in an attractive and user-friendly website is a must.
Have Friends Who Might Like This Article?

Share this on Twitter
Let them know on LinkedIn
Ready to Learn More? We Think You Might Like These Articles:
---
Additional Resources for Entrepreneurs