Sales Tips
Selling to Home Health Care Agencies Businesses
For many entrepreneurs, selling to home health care agencies can be a pathway to achieving revenue goals. With these useful selling tips, you can improve your sales model and increase your returns when selling to home health care agencies.
Not surprisingly, home health care agencies play by the same rules as any other type of business; they respond to businesses that offer solid, affordable products.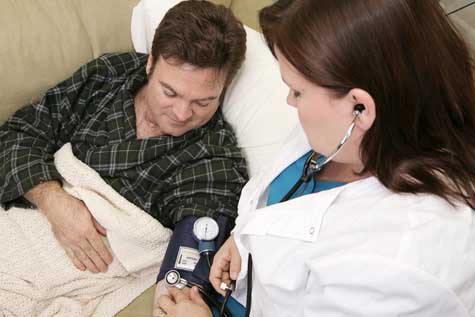 In today's fast-paced B2B economy, initiative and strategy are two things that never go out of style – especially for companies that sell to home health care agencies.
Hiring Staff
Your sales force is your most valuable sales asset. A first-rate sales strategy is ineffective if your sales team isn't prepared for the job at hand.
Most home health care agencies appreciate the value of sales professionals who are informed and prepared. When a customer has a problem with an order, the sales rep is usually the first person they contact so it's imperative for your team to be trained in techniques for service after the sale.
Marketing to Home Health Care Businesses
There are multiple methods for marketing your products to home health care agencies. In addition to personal contacts, advertisements in relevant media combined with online marketing techniques can go a long way toward increasing your market share.
Many businesses find that direct marketing is also helpful in marketing to home health care agencies because it is a non-threatening easy method for breaking the ice with new customers.
The first step of a successful direct marketing strategy is to obtain a lead list from a reputable third-party provider like Experian Business Services, a company with a reputation for quality and service. From there, you can customize your direct marketing approach toward your company's strengths and perceived needs in the marketplace.
Tips for Selling to Home Health Care Businesses
Businesses that sell to home health care agencies rely on accurate information about their prospects, their products and their competition.
Successful sales strategies emphasize data collection routines and are adept at using that information as a tool for converting prospects to satisfied customers.
Have Friends Who Might Like This Article?

Share this on Twitter
Let them know on LinkedIn
Ready to Learn More? We Think You Might Like These Articles:
---
Additional Resources for Entrepreneurs