Sales Performance Advice
Selling to Kitchen and Bathroom Remodeling Businesses
If your business is having trouble reaching sales targets, take a minute and read our advice on selling to kitchen and bathroom remodeling businesses. For business sellers prepared to compete, kitchen and bathroom remodeling businesses offer a steady sales revenue stream .
As it turns out, kitchen and bathroom remodeling businesses play by the same rules as any other type of business; they respond to businesses that offer solid, affordable products.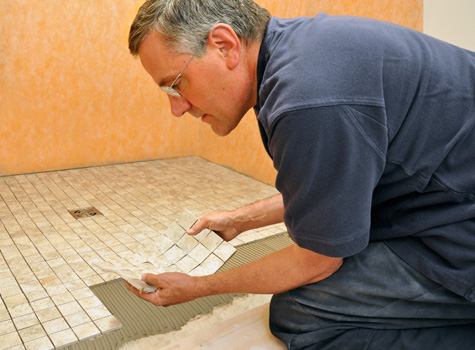 Whether you do the work or function as a general contractor, kitchen and bathroom remodeling can be a lucrative and satisfying entrepreneurial venture.
If your sales strategies lack horsepower, your entire revenue stream could be in jeopardy. Here are a few simple strategies you can count on to deliver results.
Niche Selling
New businesses that sell to the entire marketplace face a difficult task. A better approach is to customize your approach to an underserved niche.
In the kitchen and bathroom remodeling business industry, niches can be based on geographic, demographic or industry-specific factors. For niche sellers, advance research is essential. Don't assume that there will be demand for a niche product line unless your assumptions are rooted in solid facts.
How to Sell to Kitchen & Bathroom Remodeling Businesses
After you have qualified a lead, how do you close the sale?
Like many of us, kitchen and bathroom remodeling business business owners are busy professionals operating on tight schedules. As a rule, be respectful of your customers' time constraints and clearly communicate your main points first.
In some instances, your initial contact at kitchen and bathroom remodeling businesses you call on may not even be the decision maker, so you'll need to quickly identify key staff and be prepared to sell to office managers or others in the organization.
Effective Marketing Strategies
Successful sales strategies begin with marketing, and the marketing strategies for kitchen and bathroom remodeling businesses are as diverse as they come.
Yet in this industry, marketing effectiveness is rooted in the ability to target key decision makers. From traditional marketing to cutting-edge Internet strategies, any initiative that fails to reach decision makers is a waste of time and resources.
In this high stakes game, you can't afford to rely on stale or inaccurate sales leads. Third-party lead lists may be the best resource for making sure your team is equipped with the most up-to-date information possible. If you don't currently use lead lists, you may want to consider Experian -- a third-party lead list vendor with a reputation for providing regularly updated and sorted kitchen and bathroom remodeling business leads.
Have Friends Who Might Like This Article?

Share this on Twitter
Let them know on LinkedIn
Ready to Learn More? We Think You Might Like These Articles:
---
Additional Resources for Entrepreneurs