Business Development Strategies for Niche Markets
Selling to Land Clearing and Leveling Contractors Businesses
The difficulty with selling to land clearing and leveling contractors businesses is that misguided efforts can threaten your entire plan for success. The challenging part is devising a sales approach that captures the attention of the industry's major players.
Personal motivation is essential for entrepreneurs who are interested in selling equipment and supplies to land clearing and leveling contractors businesses.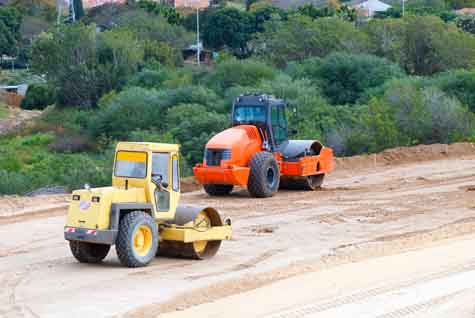 For B2B professionals that sell to these companies, the industry's positive growth outlook makes the implementation of proven sales techniques more important than ever.
How to Evaluate Sales Staff
Periodic staff assessment is essential for companies that sell in this industry. Businesses that achieve significant market share recruit the cream of the crop and routinely evaluate them against performance goals and benchmarks.
Although annual reviews may be enough for other business units, sales units should be evaluated quarterly with monthly or weekly reviews of sales totals. Training, coaching and sales incentives can be useful for improving performance and revenues. In some instances, it may be appropriate to team underperforming sales reps with reps that have more experience selling to land clearing and leveling contractors businesses.
Create a Plan
There is nothing random about effective land clearing and leveling contractors business sales. The industry is filled with seasoned veterans who know their way around the marketplace.
Subsequently, best of breed B2B sellers know better than to leave anything to chance. Before they initiate contact with prospects, they create sales plans that address factors like market demand, competitive pressures, industry trends, pricing structures and more. Although you might be able to get away with flying by the seat of your pants in some industries, the land clearing and leveling contractors business industry will devour your sales team unless you go into it with a carefully crafted blueprint.
Marketing to Land Clearing & Leveling Contractors Businesses
Marketing strategies for land clearing and leveling contractors businesses are always adapting to the marketplace. Businesses that sell in this market have to be diligent about keeping up with the latest marketing channels and technologies. Although they aren't a one-size-fits-all solution, online marketing channels such as social media sites and email campaigns are becoming more widespread.
In order to feed new land clearing and leveling contractors business leads to your sales team, you will need to develop dependable lead generation mechanisms. One of the ways to perform consistent lead generation is to obtain updated lead lists. Vendors like Experian Business Services provide reasonably priced lead lists that can be sorted and filtered to your precise specifications.
Have Friends Who Might Like This Article?

Share this on Twitter
Let them know on LinkedIn
Ready to Learn More? We Think You Might Like These Articles:
---
Additional Resources for Entrepreneurs