Mastering Niche Market Sales
Selling to Nail Salons
The vast majority of nail salons have strict budgets and little time to spare. The implementation of these techniques for selling to the nail salon market will dramatically improve sales.
There are no one-size-fits-all strategies for selling to nail salons. The foundation for success is the same as it is in many other industries.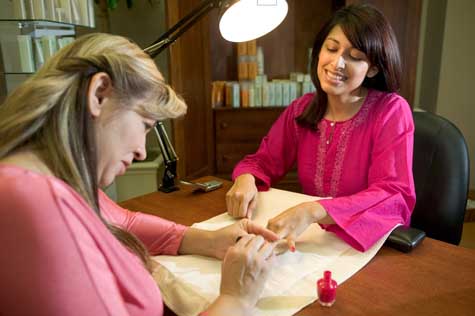 Your approach will vary according to your situation and your company's unique sales objectives. But overall, there are several things you will need to consider when devising a system for selling to nail salons.
How to Communicate Your Message
Messaging is an important part of a successful sales strategy. Unfocused messaging dilutes the sales cycle and makes it difficult for prospective customers to discern the value of your products.
Whenever possible, the identification of key messaging should be incorporated into a comprehensive planning process that combines sales and marketing into a coherent strategy.
The next step is to reduce your contact list to the contacts who are most likely to respond to your messaging. Although there are multiple ways to generate leads, lead lists can be a useful resource for generating a list of prospects that are receptive to your messaging. Vendors like Experian specialize in providing targeted lists of nail salons that can be tailored to meet geographic and demographic criteria.
Sales Incentives
Ideally, you want your sales force to be self-motivated to perform at a high level. But to inspire your team even further, consider offering sales incentives to sales reps that exceed nail salon sales targets.
Incentives don't have to break your budget -- sometimes just recognizing an employee's worth to the organization is more valuable than an expensive incentive that lacks recognition or prestige.
Aggressive Recruiting
Profitable returns begin with aggressive recruiting tactics. Your company can't afford to send an inferior sales team into the field.
Companies that sell to nail salons should focus their attention on self-motivated candidates. At the same time, you need to make sure your sales hires are team players. Individuals who lack a team work ethic will ultimately hamper your sales efforts, no matter how good they look on paper.
Have Friends Who Might Like This Article?

Share this on Twitter
Let them know on LinkedIn
Ready to Learn More? We Think You Might Like These Articles:
---
Additional Resources for Entrepreneurs