Profitable Niche Markets
Selling to Office Supplies Retailers
As the market recovers, office supplies retailers are timidly rebounding from the market slowdown and are positioned for investment. Don't forget that office supplies retailers aren't easy sales marks -- here's what you'll need to convert prospects into customers.
A good sales strategy is money in the bank. So for businesses that sell to office supplies retailers, strategic sales planning is a prerequisite for success.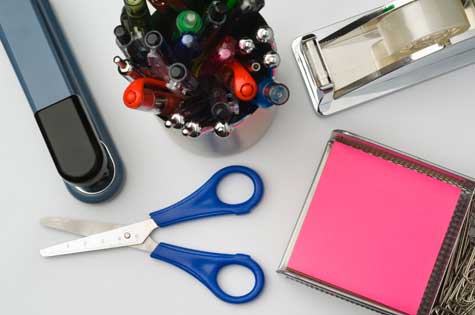 The best sales teams combine personal motivation with a set of tools that equips them to rise to the occasion during sales cycles that target office supplies retailers. Whether you're a new business or an established industry presence, here are a few of the tools you need to have in your toolbox.
Developing a Marketing Plan
A robust marketing strategy is the basis of a successful sales strategy. Your team might be stocked with first-rate sales professionals, but if they aren't supported by strong messaging and effective marketing channels, your conversion rate will suffer.
Keep in mind that office supplies retailers are fast-paced operations with little patience for drawn out sales meetings and follow-up cycles.
A strong marketing plan helps to focus your selling proposition and deliver messaging in channels that are well received by your customer base. When combined with a sales plan, a marketing plan serves up an intentional selling strategy that delivers results.
High Impact Strategies
High impact sales strategies leverage low-cost resources to achieve maximum results. In many cases, these strategies revolve around the more efficient utilization of resources that already exist in your organization.
By coordinating your business' sales and marketing strategy with resources such as your company website, social media presence and PR initiatives, you can dramatically increase the ROI of your efforts to reach top-tier office supplies retailers.
How to Find Office Supplies Retailer Leads
Leads are the foundation of successful selling. The first step in lead generation is to survey the local market. From there, you can broaden your net to include the yellow pages, Internet searches and trade listings.
The names of office supplies retailers you obtain through your own efforts need to be qualified through personal contact and other qualification techniques.
But the most accurate source of qualified sales leads is often a third-party lead list provider. When it comes to high quality lead lists, we recommend Experian Business Services to our business partners. Experian has a reputation for providing precise, targeted lead lists that can be used for direct mail and other marketing efforts directed toward office supplies retailers.
Have Friends Who Might Like This Article?

Share this on Twitter
Let them know on LinkedIn
Ready to Learn More? We Think You Might Like These Articles:
---
Additional Resources for Entrepreneurs