Profitable Niche Markets
Selling to Oil and Gas Consulting Firms
There's no question that oil and gas consulting firms are excellent sales targets -- and that presents an opportunity to sellers who are eager to get in on the action. With these useful selling tips, you can improve your sales model and improve your results when selling to oil and gas consulting firms.
B2B sales can be challenging. To succeed in this environment, you need a strategy that is built on the fundamentals of good business.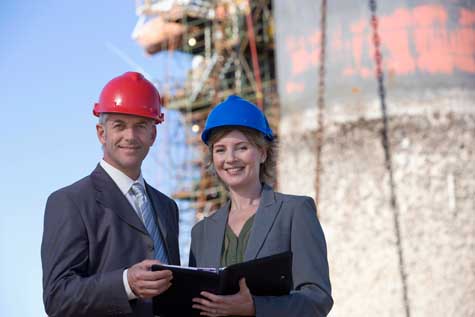 Companies that are trying to break into the market need to develop a comprehensive sales plan that is built on industry fundamentals.
Sales Incentives
Ideally, you want your sales force to be self-motivated to perform at a high level. But to sweeten the deal, consider offering sales incentives to sales reps that exceed oil and gas consulting firm sales targets.
Incentives don't have to break your budget -- sometimes just recognizing an employee's worth to the organization is more valuable than an expensive incentive that lacks recognition or prestige.
Cost Analysis of Your Selling Tactics
Every part of your sales strategy should be targeted for cost analysis. Business owners sometimes overlook cost considerations and instead, choose to invest in sales strategies that fall short of ROI expectations.
For example, even though it might be desirable to recruit an additional ten sales reps to expand your base of oil and gas consulting firm customers, the additional labor overhead may make hiring cost prohibitive -- or at least unattractive compared to other less costly strategies.
Focused Messaging
Effective lead generation processes are vital for firms that sell to oil and gas consulting firms. Sales teams should be trained in sound lead generation and prospect qualification principles. Lead lists obtained through legitimate third-party providers like Experian can improve the quality of your leads and reduce the workload of gathering prospect contact information.
But lead generation is only part of the story. Of equal importance is the quality of the messaging you include in your sales and marketing strategy. Don't forget that oil and gas consulting firms are educated buyers who are skilled in identifying empty promises. To get their attention, you'll need to create highly focused sales messages that highlight your products' main selling points.
Have Friends Who Might Like This Article?

Share this on Twitter
Let them know on LinkedIn
Ready to Learn More? We Think You Might Like These Articles:
---
Additional Resources for Entrepreneurs