Capitalizing on Niche Markets
Selling to Paper Shredding Services Businesses
Today's top paper shredding businesses work with vendors who can help them be more successful. If your offerings appeal to this market, it's time to learn how to sell to paper shredding businesses in the new economy.
Initiative and perseverance are admirable characteristics for sales professionals. But selling to paper shredding businesses requires more than a desire to succeed.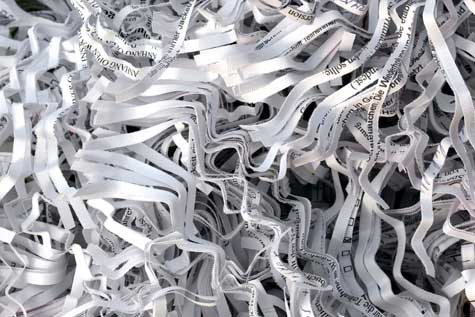 Benefits of outsourced paper shredding include security, compliance, identity protection and reduced costs.
Frequently, successful businesses reach their goals through the consistent application of proven selling concepts. That's especially true in the paper shredding service industry where small oversights can translate into losses in market share.
How to Find Paper Shredding Business Leads
Leads are the foundation of successful selling. The first step in lead generation is to survey the local market. From there, you can broaden your net to include the yellow pages, Internet searches and trade listings.
The names of paper shredding businesses you obtain through your own efforts need to be qualified through personal contact and other qualification techniques.
But the most reliable source of qualified sales leads is often a third-party lead list provider. For consistently high quality lead lists, we recommend Experian Business Services to our business partners. Experian has a reputation for providing accurate and filtered lead lists that can be used for direct mail and other marketing efforts directed toward paper shredding businesses.
Industry Experience
In paper shredding service sales, industry experience is a huge plus. Although it isn't necessary to have decades of front line experience, it helps to speak the industry language and to understand the pressure points of a typical paper shredding service.
B2B sellers who lack industry experience can augment their background by subscribing to trade journals, partnering with industry insiders and immersing themselves in the industry culture. Remember, paper shredding businesses may also be more amenable to sellers within their network, so it's important to expand your industry contact base as quickly as possible.
Review Mechanisms
It's also important to regularly assess your personnel and overall selling strategy. Internal review processes should consider individual performance statistics as well as direct input from paper shredding businesses themselves.
If necessary, modify your hiring and/or strategy to accommodate changes in the marketplace.
Have Friends Who Might Like This Article?

Share this on Twitter
Let them know on LinkedIn
Ready to Learn More? We Think You Might Like These Articles:
---
Additional Resources for Entrepreneurs