Capitalizing on Niche Markets
Selling to Property Management Businesses
Selling to property managers starts with finding prospects to sell to. From there, you need to make sure you are solving problems that keep property managers up at night and that you do it better than the competition, at a competitive price.
Technology and technique are important. But in a B2B sales environment, they may be less important than other critical resources.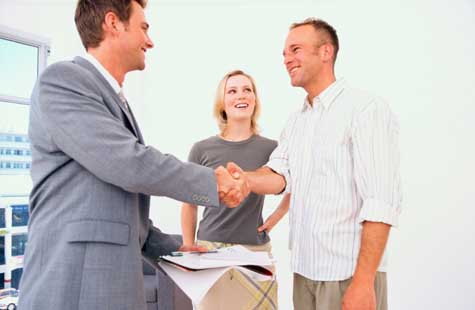 If your sales strategies lack horsepower, your entire revenue stream could be in jeopardy. Here are a few simple strategies you can count on to deliver results.
Finding Property Managers Who Could Become Customers
Buying a property manager mailing list from a good lead database vendor is a good way to get access to property management company leads. In addition, most property managers belong to local building management associations.
For example, in Chicago where we are based, there is the Building Owners and Managers Association of Chicago (BOMA/Chicago). You can join groups like that and get access to tons of property managers.
You might also look online for property management forums, where property managers come to discuss tough issues, such as how to evict a tenant or the rules regarding renting to tenants with disabilities. Get active in these online communities and you can find good prospects -- just be sure to do more than blatantly push your own product or service.
What Property Managers Buy
Property managers buy all sorts of things. They need software to manage their rental properties, for example. They also need credit screening services, ways to promote units that are available for rent, and ways to improve their own marketing to get more property management contracts. Think through the pain points of a property manager and make sure your marketing materials and selling tactics provides answers to those pain points.
Ask Property Managers How You Can Sell to Them
It's an obvious tactic, but it's often overlooked. Maybe you already have a few property management company customers and want to expand. Sit down with your existing companies and ask them very directly: If I were trying to reach you to sell you, what's the best thing I could do? If you were in my shoes trying to sell to other property management firms, how would you reach them and what would you say to them to get them interested? Don't be shy. You can even try this with prospects. You may be surprised at some of the good ideas people are willing to give you, just to help you out.
How to Generate Solid Leads
There aren't any cut and dry rules for generating solid sales leads. However, leading sellers typically adopt a systematic approach inlead generation. When possible, businesses that sell to property management businesses should take steps to automate the lead generation process through the use of technology and networking activities.
One option worth considering is the use of lead lists into your prospecting routines. Lead lists provided by third-party vendors are usually cost-effective compared to the man hours it takes to create your own lead list from scratch.
At Gaebler, we advise our business partners to explore Experian Business Services for property management business lead lists. Experian is a reputable firm that is known for providing up-to-date lists that can be filtered according to geography area, demographic traits and other criteria.
Strategies for Selling to Property Management Businesses
With rare exceptions, property management businesses are always interested in products that help them provide a higher level of service for their clients and customers.
Cost is a constant concern, but if property management businesses believe a new product or line of products will significantly enhance their customers' experience, price takes a backseat to quality.
Businesses that sell to property management businesses need to also recognize the fact that property management businesses aren't necessarily the beneficiaries of their products, so strategies that focus on enhancing customer experiences can give your company a competitive edge.
Benefits of Networking
Networking broadens your prospect pool. In addition to raising your company's profile, it increases your credibility with property management businesses.
But more importantly, a strategy that emphasizes networking can be a lead generation machine. Sometimes the leads you generate through skillful networking will be leads that you had never considered before.
Have Friends Who Might Like This Article?

Share this on Twitter
Let them know on LinkedIn
Ready to Learn More? We Think You Might Like These Articles:
---
Additional Resources for Entrepreneurs