Technology and technique are important. But in a B2B sales environment, they may not be your most valuable assets.
(article continues below)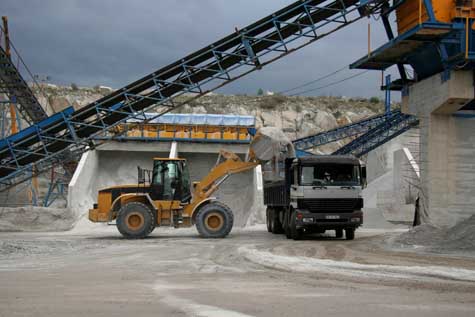 A strong value proposition and a great strategy are requirements for companies who sell to quarries. Although there are market challenges, new entries to the marketplace can gain traction by applying a handful of tried and true sales principles.
Industry Developments
Inevitably, quarries are constantly adapting to the marketplace. Companies that sell to quarries must also adapt to meet changing consumer needs. B2B businesses that take a lackadaisical approach to industry developments are at a significant disadvantage, especially in this industry.
Subscriptions to trade journals and networking are useful tools for business owners and sales teams who recognize their need to stay current on industry developments.
Marketing Tips
In a B2B environment, sales and marketing are connected at the hip. To succeed in the quarry industry, you'll need to gain a solid foothold with buyers. Leading sellers strategically utilize their resources to establish and maintain a strong industry presence. Cost is a factor, but any channel that can increase your industry profile is worth considering.
Make sure you invest in a first-rate website. These days, quarries frequently access vendors through online channels. An investment in a high quality, user-friendly website is a must.
Customer Return on Investment
The best sales programs prioritize strategies based on customer ROI. This is especially important when selling to quarries because in this industry, costs can really add up, and every dollar your customer invests has to lead to a financial payoff in their sales revenues and profits.
Given your interest in selling and in quarries, you might find these additional resources to be of interest.
If you have an existing quarry, you are in the wrong spot. These resources will come in handy:
If you are looking for advice on selling to a different company type, peruse our directory of sales guides below.