Selling to Businesses
Selling to Recording Studios
To be sure, recording studios are major players in a growth industry -- and that makes them attractive to entrepreneurs who are eager to get in on the action. Don't forget that recording studios aren't easy sales marks -- here's what you'll need to close sales in this niche market.
In the current business climate, recording studios are looking for quality and affordability.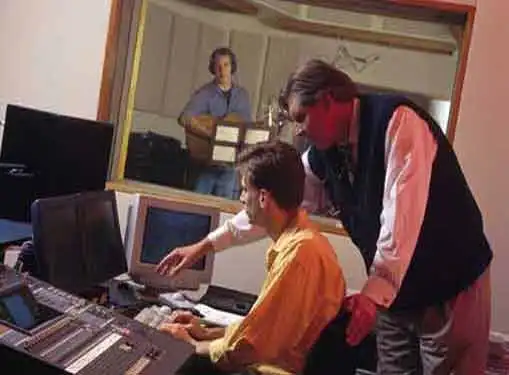 The best sales teams combine personal motivation with a set of tools that equips them to rise to the occasion during sales cycles that target recording studios. Whether you're a new business or an established industry presence, here are a few of the tools you need to have in your toolbox.
Know Your Products
The truth is most recording studios aren't interested in one-size-fits-all product lines. Before they commit to a purchase, they want to know everything there is to know about your product.
In this industry, a unique value proposition can be the deciding factor in conversions. It's critical for your sales team to be knowledgeable about product specifications and support. If you're selling a service to recording studios, your sales force must be intimately familiar with the features contained in your service agreements and be prepared to resolve customer concerns during the sales cycle.
Sales Team Considerations
Many businesses that sell to recording studios take a team sales approach.
Although your team may consist of individual sales reps, each rep has to recognize their role in the team strategy. There is simply no room for mavericks in this industry! Team-based training programs and other initiatives can be beneficial, but the best strategy for encouraging buy-in to a team sales model is for owners and managers to become role models for teamwork.
How to Generate Solid Leads
There aren't any uniform rules for generating solid sales leads. However, leading sellers typically favor established processes forlead generation. When possible, businesses that sell to recording studios should take steps to automate the lead generation process CRM and other techniques.
One option worth considering is the integration of lead lists into your prospecting routines. Lead lists provided by third-party vendors are usually cost-effective compared to the labor requirements for in-house lead generation.
At Gaebler, we advise our business partners to explore Experian Business Services for recording studio lead lists. Experian is a reputable firm that is known for providing accurate lists that can be filtered according to geography area, demographic traits and other criteria.
Share this article
---
Additional Resources for Entrepreneurs