A good sales strategy is money in the bank. So for businesses that sell to sandwich shops, there is no substitute for a strategic sales approach.
(article continues below)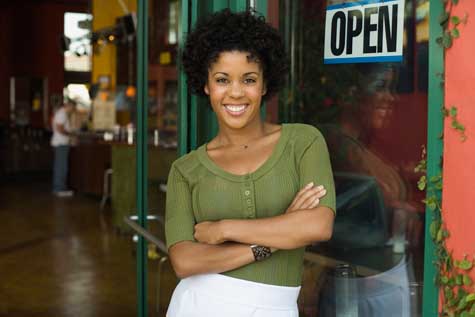 The process of converting sandwich shops from prospects to satisfied customers isn't random. It takes intentionality from owners and managers to create a strategy that connects your products to your customer base.
Cost Analysis of Your Selling Tactics
Every part of your sales strategy is fair game for cost analysis. Business owners sometimes overlook cost considerations and instead, choose to invest in sales strategies that aren't capable of delivering the highest possible ROI.
For example, even though it might seem logical to increase the size of your sales force to expand your base of sandwich shop customers, the additional labor overhead may make hiring cost prohibitive -- or at least unattractive compared to other less costly strategies.
Strategies for Selling to Sandwich Shops
With rare exceptions, sandwich shops are always interested in products that help them improve the level of service to their customers.
Cost is a constant concern, but if sandwich shops believe a new product or line of products will significantly enhance their customers' experience, price takes a backseat to quality.
Businesses that sell to sandwich shops need to also recognize the fact that sandwich shops aren't necessarily the beneficiaries of their products, so strategies that focus on enhancing customer experiences are frequently well-received by buyers.
Reaching Prospective Customers
Prospecting is the process of identifying potential customers and converting them to qualified leads.
Networking can enhances the value of prospecting and conversion ratios. However, it's important to make sure your sales force isn't so focused on adding names to their contact list that they miss the point of prospecting, i.e. the identification of likely buyers, key decision makers and high value industry contacts. In other words, the type of people you meet is just as important as the number of people you meet when prospecting for sandwich shops.
Lead lists are useful because they narrow the field for your team. Third-party lists from reputable vendors (e.g. Experian Business Services) arm your sales force with good leads, making it easier for your company to balance the quantity and quality demands that are prerequisites for effective prospecting.
We think you may find these additional resources to be of interest.
If you have an existing sandwich shop, you are in the wrong spot. These resources will come in handy:
If you are looking for advice on selling to a different company type, peruse our directory of sales guides below.