Winning With Niche Market Sales
Selling to Truck Washing and Cleaning Businesses
There's no question that truck washing and cleaning businesses are major players in a growth industry -- and that presents an opportunity to companies who are eager to get in on the action. We'll tell you how to get past selling challenges in the truck washing and cleaning business market and dominate the competition.
In today's economy, truck washing and cleaning businesses are looking for quality and affordability.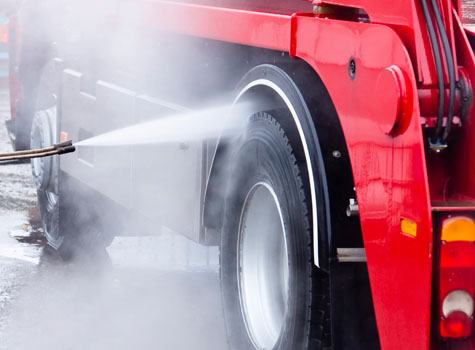 Don't be intimidated by the speed of the marketplace. Although speed is important, solid business principles and common sense will make the biggest difference in the success or failure of your selling efforts.
CRM Software
CRM (Customer Relationship Management) technology is standard fare for most B2B enterprises.
When used properly, CRM can enhance your company's interactions with customers and prospects. If you don't currently use CRM, you're missing out on a valuable selling resource. Companies that already use a CRM solution need to analyze their processes to make sure it is being used to its full potential.
In the B2B truck washing and cleaning business industry, the inefficient use of CRM can put your business at a competitive disadvantage.
Role of Owners & Managers
Owners and managers are active players in selling to truck washing and cleaning businesses. Front line visibility is essential for large accounts, but your sales team can benefit from on-the-job partnerships with the owner or sales manager.
By periodically accompanying your reps in the field, you can build relationships with the people you count on to close sales.
Marketing, Promotions & PR
Young B2B companies are often tempted to buy their way into the market. Rather than taking the time to develop relationships with truck washing and cleaning business owners, these companies flood the industry with high-priced marketing content in hopes of gaining quick momentum with buyers.
Marketing is useful and necessary. But new businesses should channel their energy toward initiatives that support their value proposition. Although lead lists obtained from third-party vendors like Experian can dramatically increase the quality of your prospects, the effectiveness of your marketing efforts is limited to your team's ability to connect marketing, promotional and PR messaging with your company's unique product traits.
Have Friends Who Might Like This Article?

Share this on Twitter
Let them know on LinkedIn
Ready to Learn More? We Think You Might Like These Articles:
---
Additional Resources for Entrepreneurs