Sales Strategies
Selling to Vietnamese Restaurants
The word is out that many Vietnamese restaurants are experiencing growth trends, and small businesses are striking while the iron's hot. For entrepreneurs that market to Vietnamese restaurants, the upside is that a strong selling approach can lead to quick gains in this market.
Overcoming the barriers of selling to Vietnamese restaurants can require complex sales and marketing strategies.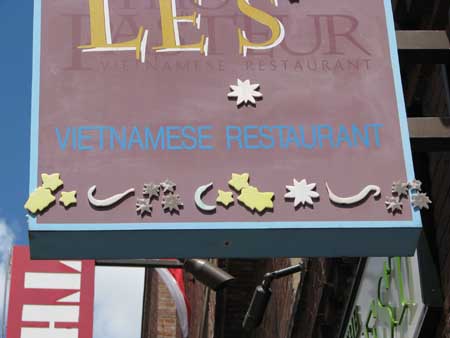 Are you friend or pho? Sorry for the bad Vietnamese food pun! But, seriously, we are here to help you learn about opening a Vietnamese restaurant. What questions do you have?
If your sales strategies fall flat, your entire revenue stream could be in jeopardy. Here are a few simple strategies you can count on to hit sales targets.
Niche Selling
New businesses that attempt to tackle the entire marketplace face a long, uphill battle. A better approach is to tailor your business model to an underserved niche.
In the Vietnamese restaurant industry, niches can be based on location, business size or sub-specialties within the industry. For niche sellers, market research is a non-negotiable. Don't assume that there will be demand for a niche product line unless your assumptions are rooted in solid facts.
Marketing to Vietnamese Restaurants
Marketing strategies for Vietnamese restaurants are in a state of constant flux. Businesses that sell in this market have to be diligent about keeping up with the latest marketing channels and technologies. Although they aren't a magic bullet, online marketing channels such as social media sites and email campaigns are rising to the fore.
In order to feed new Vietnamese restaurant leads to your sales team, you will need to identify a process for generating high quality leads. One of the ways to perform consistent lead generation is to obtain updated lead lists. Vendors like Experian Business Services provide reasonably priced lead lists that can be sorted and filtered to your precise specifications.
Putting It All Together
When everything is said and done, there is no single strategy that can guarantee conversions in your efforts to sell to Vietnamese restaurants. It's often a combination of techniques that converts prospects to customers.
Although it's easy to get caught up in the micro-level details of the selling cycle, sellers in this industry need to maintain a macro perspective that integrates sales techniques with a more comprehensive sales and marketing strategy.
Have Friends Who Might Like This Article?

Share this on Twitter
Let them know on LinkedIn
Ready to Learn More? We Think You Might Like These Articles:
---
Additional Resources for Entrepreneurs