Niche Customer Sales Tactics
Selling to Women's Shoe Stores
As the dust clears, women's shoe stores are slowly emerging from the Great Recession and are starting to reinvest. Here's what you'll need to sell to women's shoe stores in today's marketplace.
Not surprisingly, women's shoe stores play by the same rules as any other type of business; they're in the market for high quality products at reasonable prices.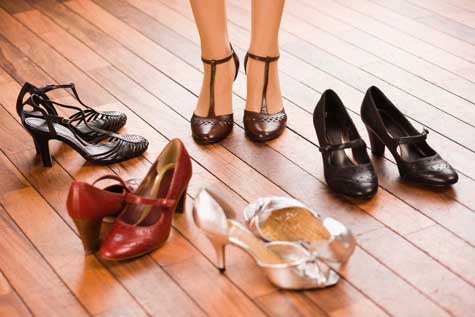 In any B2B industry, one of the key indicators of long-term success is the ability to expand your customer base. Fortunately women's shoe stores are plentiful, but the challenge is to acquire and retain new accounts.
Know Your Products
In the real world, most women's shoe stores aren't interested in one-size-fits-all product lines. Before they commit to a purchase, they want to know everything there is to know about your product.
In this industry, differentiation can be the deciding factor in conversions. It's imperative for your sales team to be knowledgeable and smart. If you're selling a service to women's shoe stores, your sales force must be intimately familiar with the features contained in your service agreements and be prepared to resolve customer concerns during the sales cycle.
How to Evaluate Sales Staff
Frequent employee evaluations are a must for companies that sell in this industry. Businesses that achieve significant market share hire top-end producers and routinely evaluate them against performance goals and benchmarks.
Although annual reviews may be enough for other business units, sales units should be evaluated quarterly with monthly or weekly reviews of sales totals. Training, coaching and sales incentives can be useful for improving performance and revenues. In some instances, it may be appropriate to team underperforming sales reps with reps that have more experience selling to women's shoe stores.
Marketing, Promotions & PR
Ambitious B2B entrepreneurs are often tempted to buy their way into the market. Rather than taking the time to develop relationships with women's shoe store owners, these companies flood the industry with high-priced marketing content in hopes of scoring fast conversions from buyers.
Marketing is useful and necessary. But new businesses should focus their marketing budgets on initiatives that support their value proposition. Although lead lists obtained from third-party vendors like Experian can dramatically increase the quality of your prospects, the effectiveness of your marketing efforts is limited to your team's ability to connect marketing, promotional and PR messaging with your company's unique product traits.
Have Friends Who Might Like This Article?

Share this on Twitter
Let them know on LinkedIn
Ready to Learn More? We Think You Might Like These Articles:
---
Additional Resources for Entrepreneurs