Niche Customer Sales Tactics
Selling to Woodworking Businesses
It takes a unique combination of skills and determination to be successful selling to woodworking businesses. For business sellers prepared to compete, woodworking businesses offer a dependable channel for sales and revenues .
Hustle is the name of the game for entrepreneurs who are interested in selling equipment and supplies to woodworking businesses.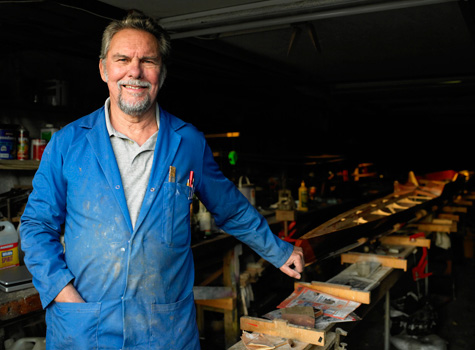 These days, intelligence and hard work are two things that never go out of style – especially for companies that sell to woodworking businesses.
Collaborative Strategies
Cooperation is a key feature of companies that succeed in selling to woodworking businesses. Silo business models simply aren't as efficient as models that emphasize collaboration between business units.
In some cases, the synergy between sales, marketing and other business units can provide the spark that is needed to take your company to the next level.
Hiring Staff
Your sales team is your most valuable sales asset. A first-rate sales strategy is ineffective if your sales team is unable to do their jobs effectively.
Most woodworking businesses appreciate the value of sales professionals who are conversant in the industry and knowledgeable about their product lines. When a customer has a problem with an order, the sales rep is usually the first person they contact so it's imperative for your team to be trained in service as well as sales routines.
Focused Messaging
Effective lead generation processes are vital for firms that sell to woodworking businesses. Sales teams should be trained in basic lead generation as well as your company's typical prospecting routines. Lead lists obtained through legitimate third-party providers like Experian can improve the quality of your leads and reduce the burden associated with gathering prospect contact information.
But lead generation is only one piece of the puzzle. Of equal importance is the quality of the messaging you include in your sales and marketing strategy. Keep in mind that woodworking businesses are educated buyers who are skilled in identifying empty promises. To get their attention, you'll need to create highly focused sales messages that emphasizes your product's strengths and value points.
Have Friends Who Might Like This Article?

Share this on Twitter
Let them know on LinkedIn
Ready to Learn More? We Think You Might Like These Articles:
---
Additional Resources for Entrepreneurs