Personal motivation is essential for entrepreneurs who are interested in selling equipment and supplies to yogurt shops.
(article continues below)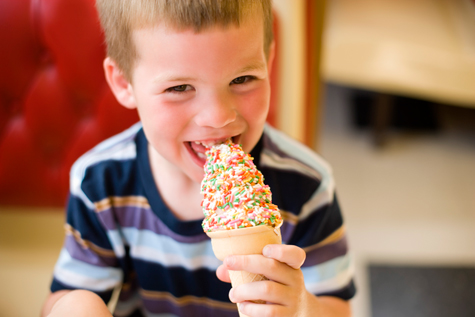 For B2B professionals that sell to these companies, the industry's positive growth outlook makes the implementation of proven sales techniques more important than ever.
Role of Owners & Managers
Owners and managers are active players in selling to yogurt shops. Front line visibility is essential for large accounts, but your sales team can benefit from on-the-job partnerships with the owner or sales manager.
By periodically accompanying your reps in the field, you can build relationships with the people you count on to close sales.
Know Your Products
The truth is most yogurt shops aren't interested in undifferentiated, non-specific product and service offerings. Before they make a purchasing decision, they want to know everything there is to know about your product.
In this industry, differentiation can be the deciding factor in conversions. It's critical for your sales team to be knowledgeable about product specifications and support. If you're selling a service to yogurt shops, your sales force has to be educated in service features and be prepared to resolve customer concerns during the sales cycle.
Marketing Tips
In the B2B sector, sales and marketing are connected business activities. To succeed in the yogurt shop industry, you'll need to gain a solid foothold with buyers. Leading sellers are intentional about using their marketing dollars to establish and maintain a strong industry presence. Cost is a factor, but any channel that can raise your market visibility is worth considering.
Make sure you invest in a first-rate website. These days, yogurt shops frequently access vendors through online channels. An investment in a conversion-focused website is a must.
Given your interest in selling and in yogurt shops, you might find these additional resources to be of interest.
If you currently own a yogurt shop, you are in the wrong spot. These resources will come in handy:
If you want sales tips for doing business in a different industry, peruse our directory of sales guides below.