Business Strategies
Seven Tips to Grow Your One-Person Business into a Global Company
Written by Ashwin Satyanarayana for Gaebler Ventures
Today's business environment almost requires you to go global. How do you build an international company? What steps do you take to assure a successful global presence? Here are seven tips to taking your company to the world.
A business comes into its own when it grows wings and takes flight.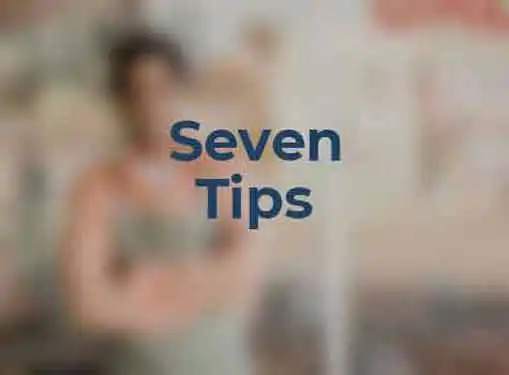 To put it in other words, a business really comes into its own when leverage is finally applied to it; when the efforts and time of the founder are multiplied by the collective effort and time spent by an entire team of people working towards a common goal. Could you imagine the amount of work that gets done with more than just one pair of hands and eight hours in a day? Now, couple that with the scope of your business when it goes global. How does that feel? Here are some really easy ways you can grow your company internationally and have your products and services sold everywhere:
Develop systems
Before you set your eyes to conquer the globe, there are few "must-do" items that you must focus on. The first thing is to set-up systems in your business. Each function in your business --- be it accounting, finance and auditing; human resources and staffing; marketing or sales and branding - must be done in a systematic way. This detailed protocol has to be recorded and the systems are then set. Business systems should be such that no matter who takes reign of the business, business functions and operations should be like pushing buttons.
Focus on sales & marketing
If there is one reason why businesses fail, it is because too much emphasis is given on capital, infrastructure, hiring staff and day-to-day business operations instead of sales and marketing. It is when sales happen that the cog wheels of business are set into motion. Revenue flows from sales of goods and services. What sense does it make to focus on everything but this aspect of your business?
Invest to "go global":
Once you set your mind to go global, it becomes important to stretch your view. Accept change as it comes and make investments that can catapult your business globally. Invest in a fully-enabled, e-commerce website; an international call-centre; a global toll-free number, virtual offices in some prime cities where you think you have more business opportunities, etc.
Get virtual staff
It would be impossible and expensive for you to actually start investing in brick-and-mortar offices throughout the world. Hence, it makes sense for you to actually hire virtual staff - full-time or part-time - on sites like odesk.com or elance.com and have people work for you on a retainer.
When it becomes necessary, you could actually re-instate them as full-time employees with benefits and perks still stationed virtually. You could assign a virtual office to these employees as their correspondence address and actual virtual equivalent of actual offices running in multiple locations.
Have an affiliate program
A wonderful way of getting your products and services getting sold all over the world is to have an affiliate program. If you have a business, there are no excuses not to have an affiliate program.
Thousands of ambitious people all over the world will sign-up with your affiliate program for no cost to them so as to be able to earn some money by recommending your products on their websites. Some affiliates even go to great lengths such as setting up their own sales team to sell your products or services if you give away good commissions.
For almost no cost to you - except to set-up the affiliate program and the running expenses to keep the program active - you have a powerful, motivated and ever-growing sales force busy selling your products for you.
Visit and expand, if need be
There are times, however, when you will really need brick-and-mortar establishments as your offices to allow local clients to come visiting. One of the easiest and quick ways to do this is to visit the countries in question and sign-up for a business centre like Regus. Offices and everything else you will need for your business is already developed, much like "plug-and-play" for your business. Visit countries, sign-up a business center, recruit some locals and have them be in touch with customers from that respective country.
E-commerce
An easy way to really go global, without many strings attached, is to have a fully-developed, e-commerce website and do business globally. Having a website like that literally enables you to take business from anywhere in the world and in any currency. It doesn't matter where you are located; the only thing that counts is how well you set-up and run your online business or your online channel for your offline business.
Ash has an undergraduate degree in engineering and an MBA from Ohio University. Today he is a corporate trainer, business coach and a freelance writer.
Share this article
---
Additional Resources for Entrepreneurs