Articles on Exporting
Shipping Products Abroad
For new exporters, international shipping can be a challenge. Your best bet for successful exporting? Find a freight forwarder who has been there, done that.
As a new exporter, you have a lot to do before your products make it into the hands of international customers.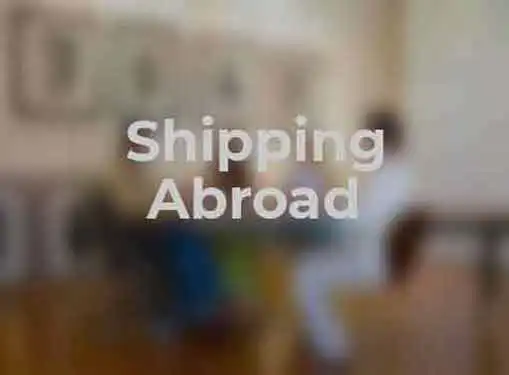 Things like product preparation and distribution were more difficult than you thought they would be, so shipping should be a no-brainer in comparison, right?
Maybe . . . and maybe not. For the uninitiated, the international shipping process can be a minefield of potential pitfalls and setbacks. The more you know, the easier it will be to send your products overseas. For starters, you need to know that shipping can be broken down into four primary areas of concern:
Packing - Your products will change hands several times throughout the exporting process. It's important to make sure they are adequately packed to arrive at their destination safe and undamaged.
Labeling - Proper labeling ensures that your merchandise is handled properly and gets where it is going in a timely manner.
Documentation - The export process requires certain documents to accompany your shipment as it travels from the U.S. to its ultimate destination in a foreign country. Some documents will be required by the U.S. and some will be required by the country that will import your products.
Insurance - By insuring the merchandise you ship, you are protecting your investment against damage, loss, theft, and even delay.
To ease the burden, many exporters rely on freight forwarders to meet their shipping needs.
Freight forwarders are agents who assist exporters in moving cargo to an overseas destination. They specialize in knowing foreign importing requirements, U.S. exporting requirements, and shipping processes. They are also highly knowledgeable about the substantial documentation that accompanies international shipping.
One of the advantages of using a freight forwarder is that they regularly advise exporters on every aspect of shipping, saving you time and money.
You can expect your freight forwarder to provide a detailed estimate of anticipated costs like freight costs, port charges, consular fees, costs of special documentation, insurance costs, and their handling fees. Additionally, the freight forwarder will recommend packing methods that are cost effective and ensure your products make it to their destination in one piece. They will even make the necessary arrangements to set aside space on the vessel that will carry your cargo abroad.
But a freight forwarder's service doesn't stop when your products leave the dock. They are also a valuable resource for helping exporters navigate inland transportation routes after your products are unloaded at a foreign port.
The best part about using a freight forwarder is that their assistance comes at no cost to the exporter. Sure, they receive a fee for their services. But since it is a legitimate export expense, it is common for their fee to be calculated into product pricing and passed along to the customer.
Given the expertise and value freight forwarders provide, most businesses continue to use their services even after they have become seasoned exporters. It is possible to replicate their services in-house, but unless your exporting business grows considerably, doing it yourself will probably not be the most efficient use of your time and resources.
Share this article
---
Additional Resources for Entrepreneurs