Business Strategy
Should You Worry About Early Imitators?
Written by James Garvin for Gaebler Ventures
Emerging companies often have to deal with larger competitors who take notice of their new venture and imitate their activities as a way to squash any potential threat they may pose. However, if you have the right business strategy, imitation can be flattering, not threatening.
Imitation from competitors is a common activity for almost all industries, but imitation can be the most damaging to start-up companies when they first emerge due to their lack of resources and position in the market.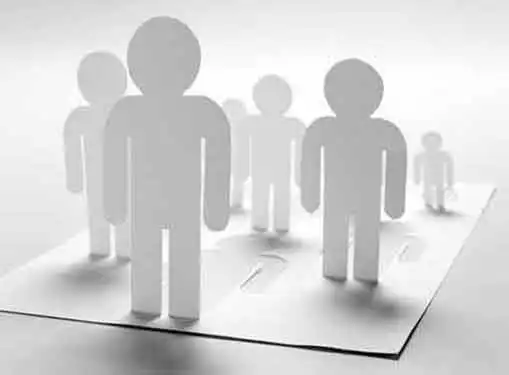 However, if you're business strategy is sound you should not worry about imitation, in fact in can be a flattering thing, knowing that you have created something of such value that others want to copy it.
As a new company, you cannot be successful if you don't plan for or expect competitors to copy your business activities. The difference that separates those start-ups from thriving versus those from tanking is the business strategy that is behind the company from day one. A sound business strategy is choosing an activity or a set of activities that in which no other company can implement as well as you can.
One of my favorite examples of an emerging company battling imitation from a multi-billion dollar market leader and winning is NetFlix. Netflix disrupted Blockbuster's movie rental business and essentially put them into Chapter 11 bankruptcy by pursuing a new business model for movie rentals through the mail, rather than in the store. It took Blockbuster a while to consider NetFlix a true threat and competitor, but once they did, Blockbuster put a lot of resources and money into building their own mail order movie rental to compete directly against NetFlix's emerging mail order business.
Did Blockbuster succeed? Absolutely not. Blockbuster didn't succeed because they weren't set-up to run a mail order movie rental business. They were established as in-store movie rental business, so when NetFlix came out with a new business strategy to provide movie rentals through the mail, Blockbuster had no chance of beating Netflix at its own game. It's only option would have been to focus on creating a stronger in-store campaign rather than trying to compete directly with NetFlix or better yet they should have beat NetFlix to the punch and developed online streaming video that they could have offered to their millions of members around the country.
As you launch your business, take notice of competitors that may start taking notice of you and ensure that you have planned to effectively counter any direct imitation that they may implement. Drawing an activity map can help you define the core activities that your competitors cannot perform as well as you and help you focus on strengthening those activities to ensure that you maintain your emergence and position in the market you are going after.
For NetFlix, the primary activity that they pursued that could not be replicated by Blockbuster, was an incredible inventory management system that optimized their movie inventory tracking and distribution. It rivals Wal-Mart's inventory and distribution system and was executed so perfectly that Blockbuster simply did not have the resources, know-how, or time to replicate such an intellectual system that was required to effectively run a mail order movie renal business.
James Garvin began his education studying biotechnology. In recent years he has turned his interest in technology to helping two internet startup companies. The first business was an online personal financial network and the second was an e-marketing platform created to help entrepreneurs demo their web sites. Currently a student at University of California Davis, James is spending his summer incubating two new online businesses and writing about his entrepreneur experiences.
Share this article
---
Additional Resources for Entrepreneurs