Operations Management
Show Me the Numbers
Written by Andrew Goldman for Gaebler Ventures
By utilizing numerical data to make major decisions, the small business can avoid costly decisions. Coupling data with entrepreneurial intuition can be an extremely powerful tool.
Most small business owners recognize the importance of backing their major financial decisions with numerical data.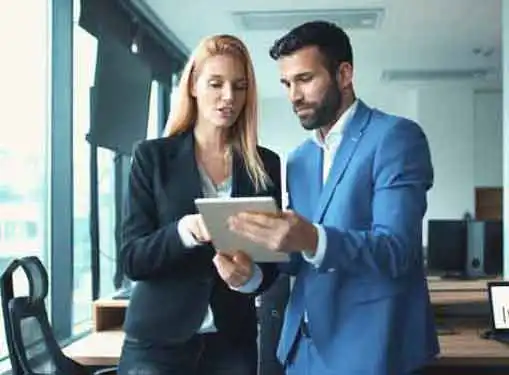 This typically encompasses the process of getting the business started and purchasing and leasing space, equipment and machinery. Comparative numerical data helps the small business owner make educated decisions between various options. Without the numbers, you're in a weak position and are gambling with one of your most precious resources, cash.
Support Your Ideas with Numbers
The problem I see in the small businesses I consult for is that this level of numerical detail is not utilized for business decisions after the inception of the company. Numerical comparative data should be used to make decisions regarding potential new customers, hiring new employees, choosing suppliers, hiring an outside agency and a plethora of other activities. By calculating dollar amounts and break even figures, the small business can make accurate decisions rather than working based on guesswork and "gut feelings".
You may be using some numerical information to back your decision making or you may be using data in a few areas. The habit of having data and supporting numbers as a key piece to any decision needs to become commonplace in your small business.
With resources thin, one major mistake from a small business could result in a net loss for the year. With the stakes so high, you need to be sure you have a good financial picture of all your options before making major decisions.
Clearly, number gathering and analysis can become cumbersome if it's used for every decision your company makes. I am not suggesting thorough analysis on one pack of pencils versus another. What I am suggesting is that any decision in your company over a certain value (different companies set different minimum analysis requirements) needs to be properly analyzed. Remember, without the numbers, you're flying blind.
Recently, I spent some time consulting for a commissary business that produced bagels for local Breugger's stores. The company figured it was running close to capacity and purchased a new bagel forming machine to add to the line.
When I asked to see the calculations they based their decision on, they showed me price quotes from three different suppliers. There was no in-house analysis completed on the number of bagels currently produced versus expected future demand, the break-even necessary to pay off the machine or what the expected return on the investment would be.
Getting price quotes helps you make a decision between the three suppliers, but the company did not base the decision of whether to buy the machine on anything other than "gut feelings" and suggestions.
Once you've established a cut-off point for decisions that require significant numerical analysis, you'll find that many of your decisions will be different from your initial thoughts. There are times, however, when the numbers may be off and going with your intuition is not a bad play. If the numbers grossly discourage your intuition, chances are you should stick by the numbers.
Numbers can be a great ally, but they should not be your sole factor in decision making. Use numbers to eliminate certain options and then decide based on external factors and your own knowledge of your product and market. By combining strong financial analysis with your own entrepreneurial skills you can avoid major mistakes and feel confident with your decisions.
Andrew Goldman is an Isenberg School of Management MBA student at the University of Massachusetts Amherst. He has extensive experience working with small businesses on a consulting basis.
Share this article
---
Additional Resources for Entrepreneurs