Operations Management
Small Business Supply Chains
Written by Clayton Reeves for Gaebler Ventures
This article goes into the things that UPS does for businesses that may offer your small business the opportunity to optimize like you never thought it could.
What has Brown done for you lately?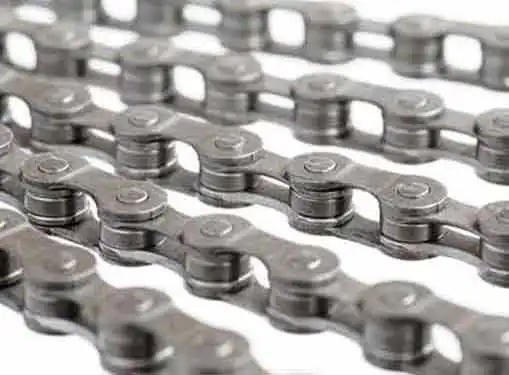 Chances are, when you think of the popular shipping company UPS, the image of a boxy brown truck and short brown shorts comes to mind. Their image has been ingrained into their slogans, commercials and general corporate identity.
UPS started revolutionizing the industry with their customer oriented internet transformation. Instead of having tracking services provided by a person over telephone, UPS turned the entire operation over to their website and reduced costs for these services by an incredible amount.
It also offered more customizable support for people that didn't have time to wait in a phone line or go through the process over the telephone. These services were simply an extension of their current services. However, the next step they took was in a completely different direction.
In order to deal with increasing pressures from FedEx and other international shippers, UPS has differentiated their services to include supply chain management. They decided that they could take their extensive expertise in logistics and tracking and transfer it to areas of the supply chain. This enables UPS to increase their economies of scale in terms of their information technology.
They can also offer services to smaller firms that may not have the capital to build an information technology infrastructure, but could benefit from the services that something of that sort could provide.
Supply chaining is the step that most companies are currently taking to keep pace in this global economy. UPS can offer small businesses some services that may be appealing. Here are a couple examples of things that UPS can do for that you might not expect.
One example is the service that UPS provides for a little computer manufacturer called Toshiba. Earlier in the decade, Toshiba was being assaulted by complaints that their repair services were too slow and didn't compare to other computer companies. The reason was the inefficiency in the process.
Customers called Toshiba, printed off a shipping label, shipped the computer to a hub, which directed the computer to a repair center and then sent the computer back along a similar path to the user. This was a long, drawn out path that could be improved upon with some simple steps. For instance, shipping the computer from user to repair center would cut down on times. Having different repair centers located closer to customers could also cut down on transit times.
What UPS did is even more remarkable than any of the aforementioned solutions. They took the Toshiba repair center and assimilated it into their shipping system. The repair station is actually located at a UPS hub, and the repair technicians are UPS employees.
The entire process is intertwined with the UPS framework, and all of the repair calls go through UPS. Toshiba never actually touches their own computers after they sell them. UPS takes care of all the repairs. This has cut down the repair times of Toshiba by over three times.
This is just one example of how UPS can help a business like yours streamline your operations. In upcoming articles, I'll go into some of the details and opportunities that UPS specifically offers small business.
When he's not playing racquetball or studying for a class, Clayton Reeves enjoys writing articles about entrepreneurship. He is currently an MBA student at the University of Missouri with a concentration in Economics and Finance.
Share this article
---
Additional Resources for Entrepreneurs