Social Entrepreneurship
Social Entrepreneurship and Business Growth
Written by Tim Morral for Gaebler Ventures
We take a look at the 4 C's of social entrepreneurship, a framework that allows businesses owners to assess their potential as social entrepreneurs while considering how being cause-oriented might impact the bottom line.
Social entrepreneurship is an appealing option for many small business owners.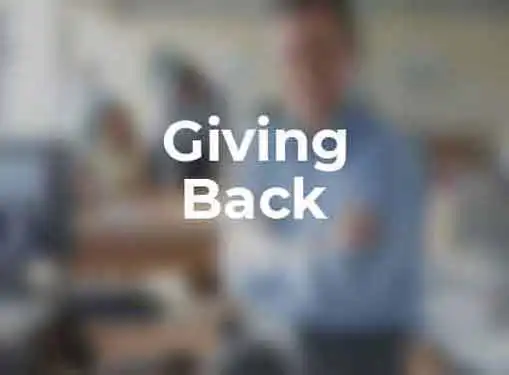 But sooner or later (usually sooner), questions arise about the potential impact doing good may have on the company's ability to achieve its business goals.
How does social entrepreneurship affect business growth? It depends. Some entrepreneurs have used their social commitment to enhance company growth while others have watched it send their business into a death spiral. Owners whose social passions have derailed their companies' growth prospects often walk away disillusioned, convinced that it's impossible to build a business and make a difference at the same time.
But business owners who have experienced business growth as a result of their social concern attribute much of their success to a well-thought strategy that takes into account both the company and the cause. To keep your business on-track, you would do well to consider the four C's before you jump into the deep end of social entrepreneurship.
Compatibility
For starters, you need to consider the compatibility between your company and your cause. Not every social concern will be a good fit for your company's products, services, and business philosophy. For example, if your business specializes in creating high-fat confections, a campaign to combat obesity might be counterproductive - unless you are willing to adapt your product line to include healthier alternatives.
Connection
But even if your company is compatible with your cause, you can't effectively utilize the cause to create growth unless you clearly connect your products and services with the cause itself. Consumers and employees both want to know how purchasing your product or supporting your business actually impacts the social issue you are passionate about. If you contribute a percentage of your company's profits to a specific cause, you've started the connection process. But to reap the full benefit for your cause and your company, you'll need to constantly explore fresh ways to use your products as a tool for raising awareness and making an impact.
Communication
It's noble that you are committed to a cause. But until you adequately communicate your commitment to your customers and employees, your commitment won't do either your company or your cause much good. Successful social entrepreneurs make a serious effort to use their business as a resource for educating others about their cause. In-store displays, advertising initiatives, product packaging - these are all great places to display information about the issue you are passionate about and what your company is doing to make the world a better place.
Commitment
Although there are some things you can dabble in, social entrepreneurship isn't one of them. As a social entrepreneur, it's impossible to achieve real business growth unless you are fully committed to making your cause an integral part of your company's ethos and mission. At some point, your social commitment will enter into your decision-making process, and a tentative commitment will cause you to be perceived as hypocritical and disingenuous.
Tim Morral is a veteran business writer who specializes in helping entrepreneurs launch and grow their companies. Based in Rochester, NY, Tim has worked extensively in the areas of brand communications and small business content creation.
Share this article
---
Additional Resources for Entrepreneurs