Example Business Ideas
Starting a Travel Agency
Written by Rayzelle Forrest Young for Gaebler Ventures
This article looks at becoming a home based travel agent as a means to entrepreneurship. Learn about routes you can take to get your business up and running.
Some may not know this but there is money in starting a home based travel agency.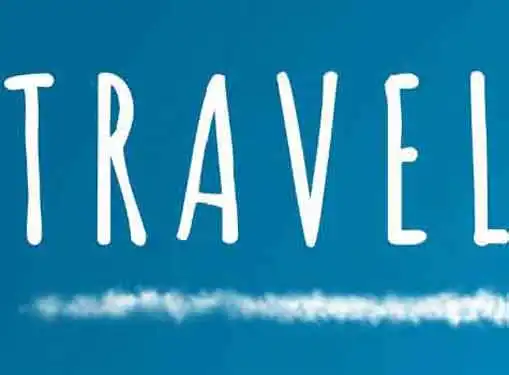 There are two ways of going about opening a travel agency. You can start out as an independent travel agent or you can get connected with a host travel agency and start your business through them. Starting your home based business with a host company is highly recommended if you are new to the industry and don't have a lot of experience. Although you keep 100 percent of your commissions as an independent agent, you will be solely responsible for establishing accounts with suppliers and handling all the accounting if you choose this route. If you work with a host company, they keep a part of your commission but all of the accounting and suppliers are taken care of for you. Here are steps to take when starting out as a travel agent through a host agency.
Research Companies
Visit internet forums that cater to home based travel agents. Here you will be able to network and ask questions about what travel agency is the best one to partner with. You can also do an internet search and research company websites to find out more about what they have to offer. A good resource to check is the Home Based Travel Agency Network. This website provides a list of companies that serve as host travel agencies to individuals who are home based agents.
Choose Host Company
Choose a company that will provide you with all the training you need to get started as well as a booking engine, back office accounting and tracking of your commissions. Some companies charge a monthly fee and/or a set up fee. Company commissions will vary but the ones with higher monthly commissions usually charge a higher monthly fee. Make sure you make a comparison between what your costs will be and how much profit you will bring in. You also want to check with the Better Business Bureau to make sure the company you choose is in good standing.
Get Proper Insurance
Once you have made the choice in what company you want to start your business with, you will need to get the correct insurance. Some companies provide this but if they don't make sure you cover yourself with error and omissions insurance. The Berkeley Group and Travel Agent Protect are two companies that provide this type of coverage at their websites.
Starting a home based travel agency is an excellent way to become an entrepreneur. You will need to decide if you want to be completely independent or partner with a host agency. There are many things to consider when making your choice but it is highly recommended that you start with a host company if you are new to the business or have minimal experience. Either way, the travel business can be a lucrative one when taken seriously.
Rayzelle is an entrepreneur and writer. Based on her experiences as an owner of her own dance studio, she will share her personal tips on being a successful entrepreneur.
Share this article
---
Additional Resources for Entrepreneurs