Costs To Start a Business
Startup Expenses You Should Not Skimp On
Written by James Garvin for Gaebler Ventures
Just because you're bootstrapping your start-up does not mean you should go and skimp on every expense under the sun. There comes a time when money paid will serve you better during the short and long term.
Entrepreneurs are cash poor, period. They have no paycheck, no income, and are probably taking on debt to help cover startup expenses.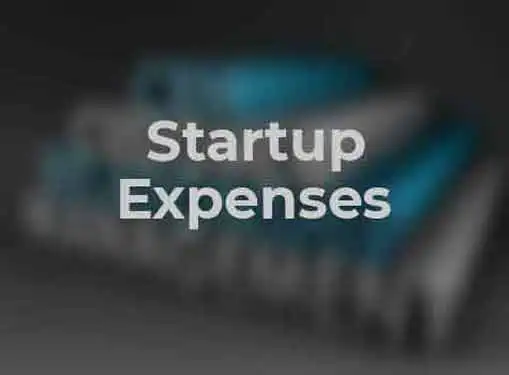 Entrepreneurs are typically thrifty when it comes to spending money on items related to opening their business. As many shortcuts as entrepreneurs take with startup and business expenses, there are certain costs that you should not skimp on.
If you are in the technology industry or are developing a product that requires a patent, do not skimp on a patent attorney. Missing one or two key words in your patent application can mean everything to your patent protection. Patents are expensive to write and submit, but if you are dependent on a patent-pending technology or product that will keep competitors at bay, then this is the area that you want to be absolutely certain and confident about, even if it means investing additional money into a reputable patent attorney.
Another area that you should not skimp on during your start-up stages is anything relating to customer experience and satisfaction. As they say, you only get one time to make a first impression and if you have not fully invested or set-up a means of supporting your paying customers who are expecting a certain level of support and satisfaction, then you may be setting yourself up for failure if their needs and satisfaction are not met. It's very difficult to acquire two new customers for everyone you lose, but this is even more critical during the early stages of your business when you have only a few customers.
The common theme among expenses that you should not skimp on is that they are at the core of what will determine your business success. Patents allow you to sell products free of direct competitors. Happy customers will give you repeat business and refer other customers to your business. No matter what industry you start your business in; you cannot afford to skimp on expenses or items that are at the core of what determines your success as a business.
While we've covered expenses that you should not skimp on there are certainly some expenses that you should be modest with. The first being office space. As an entrepreneur, there is no need for fancy executive sweets that costs tens of thousands of dollars a month. Starting at home or even renting a loft that can comfortably accommodate a few employees is a great way to start out in your first office space. Secondly, travel can be a quick way to run up your bills. If you were an executive at a firm prior to your start-up and were used to first class flights on even hour long flights, it can be an adjustment to flying back in coach and staying in 1 or 2-star hotels, but these are expenses that do nothing to helping build your top line revenue and as such should not be a drain on what cash the company does have.
You don't need the fanciest things when starting your business, but you do need to ensure that you have invested in supporting, developing, and managing the parts of your business that are at the core of your future today and tomorrow.
James Garvin began his education studying biotechnology. In recent years he has turned his interest in technology to helping two internet startup companies. The first business was an online personal financial network and the second was an e-marketing platform created to help entrepreneurs demo their web sites. Currently a student at University of California Davis, James is spending his summer incubating two new online businesses and writing about his entrepreneur experiences.
Share this article
---
Additional Resources for Entrepreneurs