Managing Employees
Stopping Office Gossip
As a small business owner, you need to shut down office gossip before it does serious damage to your workplace. Here's how to do it.
Business owners universally discourage office gossip, but few take decisive action to contain it.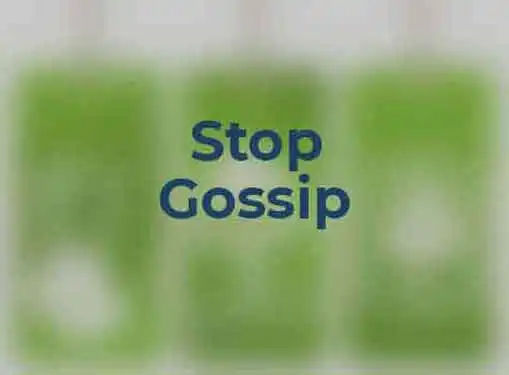 Much of the problem boils down to owners' unwillingness to interfere with office politics and a lack of knowledge about how to nip gossip in the bud.
Whether you want to admit it or not, gossip is costing your company time and money. Left unchecked, gossip can bring your workplace to a standstill. A single, inappropriate comment or office rumor has the potential to explode into a full-blown office battle, disrupting workflows and creating serious fractures in your workforce.
If loose talk is a problem in your small business, stopping office gossip may be the smartest financial move you can make. But to do it, you'll need to make a company-wide commitment to a friendly work environment and implement a handful of anti-gossip strategies throughout the organization.
Email monitoring. In the U.S., employers have the right to monitor emails and voice messages that are contained on company networks or devices. By reserving the right to monitor emails and voice messages in an official company policy, you can deter employees from using these resources to spread gossip in the workplace. If you suspect gossip has become a problem, email monitoring should be the first corrective action you take.
Educate workforce. Despite the fact that it may seem childish, you need to educate your workforce about gossip and its effects in the workplace. From their first day of employment, workers should be indoctrinated in a company culture that values mutual respect and a friendly work environment. Your employee handbook should also describe disciplinary policies for employees who participate in gossip and other inappropriate behaviors.
Personal example. One of the most effective ways to stop gossip in the workplace is to be a role model for your employees. Employers who consistently demonstrate strong moral character and refuse to participate in office politics earn the respect of their workers and inspire them to raise their own personal standards.
Confront gossip. Eventually you may encounter a situation that requires direct and immediate intervention. Although it's the least comfortable way of stopping office gossip, employers have to be willing to confront gossip when they encounter it in the workplace. But rather than confronting the offender in front his peers, pull him aside for a private reprimand.
Share this article
---
Additional Resources for Entrepreneurs