Strategic Planning
Strategic Plan Versus Business Plan
What's the difference between a strategic plan and a business plan? The strategic plan sets the direction of the business plan, but the business plan offers additional details on the marketing plan, operational (management) plan and financial plan.
Although you understand the value of business planning, you also know that you need to strike a balance between planning and execution.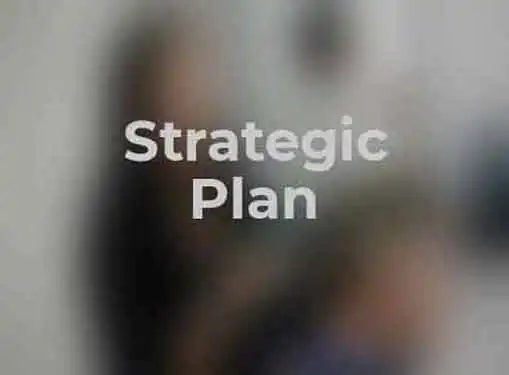 If you invest too much time and resources in planning, execution will suffer and the company will fall short of meeting its fine-tuned (but unfulfilled) goals and objectives.
One of the common complaints we hear from business owners is that multiple planning processes seem redundant. When the information and topics addressed in one planning process simply mimic the information and topics of a planning process that has already been performed, it leaves a bad impression on business owners who would much rather spend their time conducting actual business. But more often than not, the sense of redundancy is actually confusion about the distinctions between various types of planning processes.
Business plans and strategic are a perennial problem area because many business owners simply carrying the information from the business plan into their strategic plan. That's a mistake because strategic plans and business plans serve two completely different business functions.
Focus. A strategic plan identifies the company's vision and goals, and discusses how specific individuals will achieve those objectives over a set period of time. A business plan is a statement about the business and the direction the business may be headed in the future. Although they appear to share a similar focus, strategic plans are targeted more toward the achievement of specific objectives.
Perspective. In broad terms, business plans tend to present a "big picture" perspective of the organization, while strategic plans are more interested in communicating the details associated with targeted objectives. Business plans should be highly detailed, but the details they contain rarely drill down to process specifics. Another way to look at it is to view the business plan as a reality check on your business strategy; if the strategy is inconsistent with the business plan (i.e. the big picture), it's time to go back to the drawing board.
Audience. Both business plans and strategic plans can be used for a variety of purposes. However, business plans are often used as a vehicle for investors and lenders. Strategic plans, on the other hand, are strictly internal documents that coordinate the day-to-day business activities that are necessary to meet targeted objectives.
Outcomes. If everything goes as planned, the implementation of the strategic plan will result in the achievement of specific objectives in the short and medium term. Business plans may also address short and medium range results, but they tend to be focused on long-term outcomes.
Share this article
---
Additional Resources for Entrepreneurs